Greetings once again, concert lovers!
The following pictures were taken at the Dick Dale concert on
Santa Catalina Island, California, on Sept. 25th, 1999, as part of their annual "surf music" revival.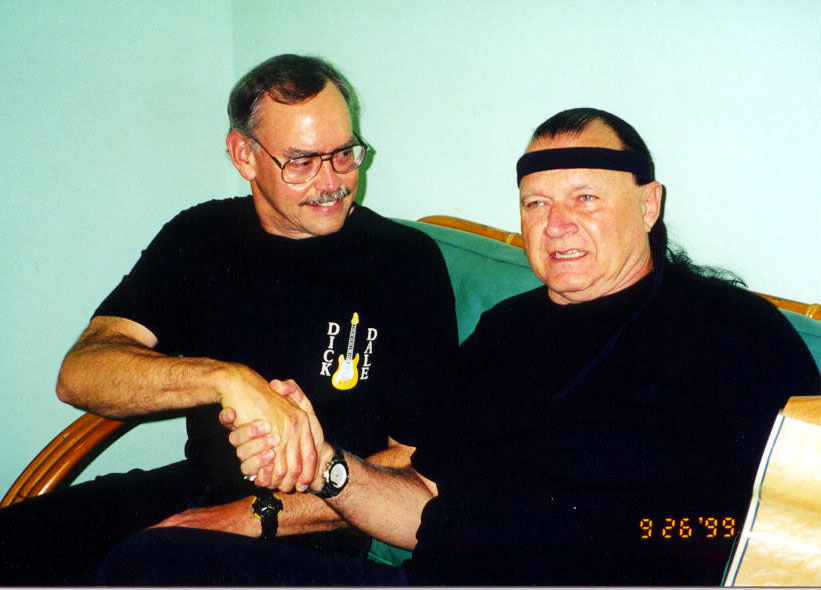 I was fortunate to be able to meet with Dick back-stage, before the concert.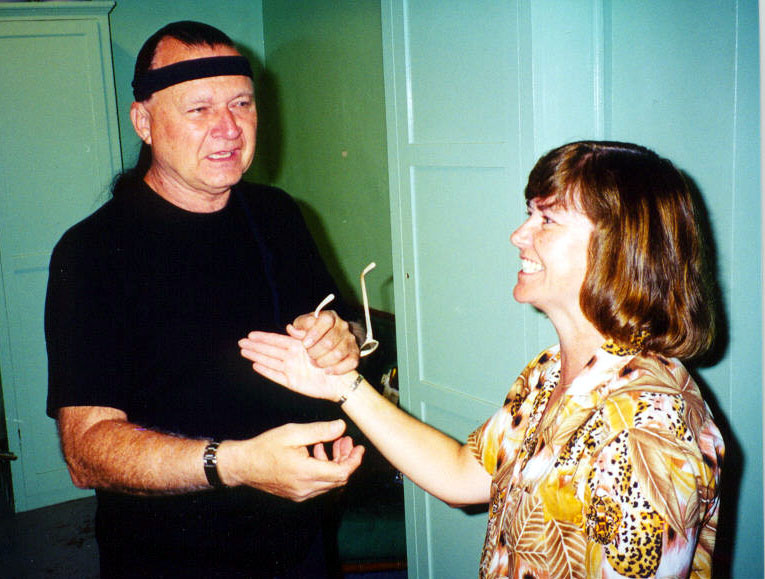 Mary also enjoyed meeting the King of the Surf Guitar!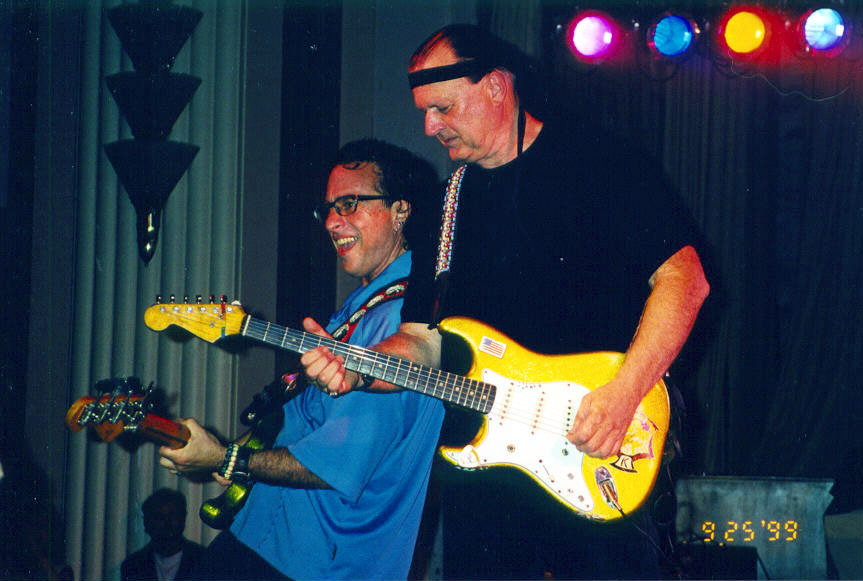 Dick and bass player, Ron, working hard for the crowd!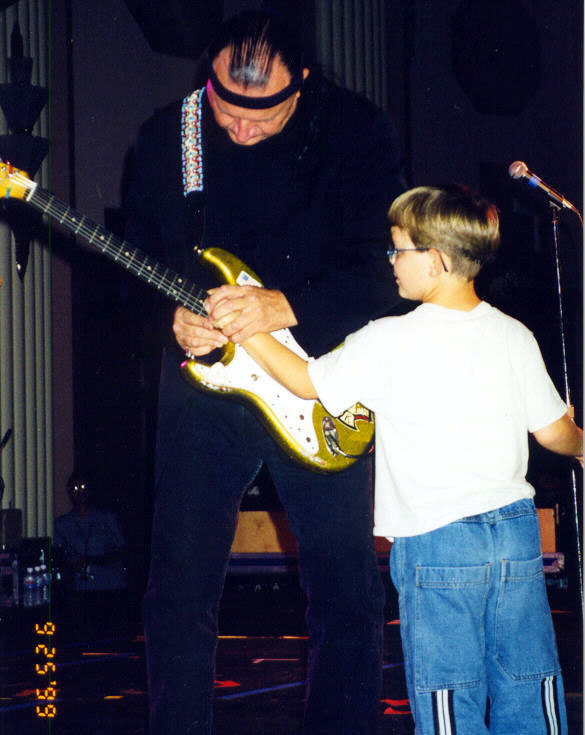 Dick giving free on-stage lessons to a boy in the crowd.
Can you imagine Garth Brooks or Eric Clapton doing this?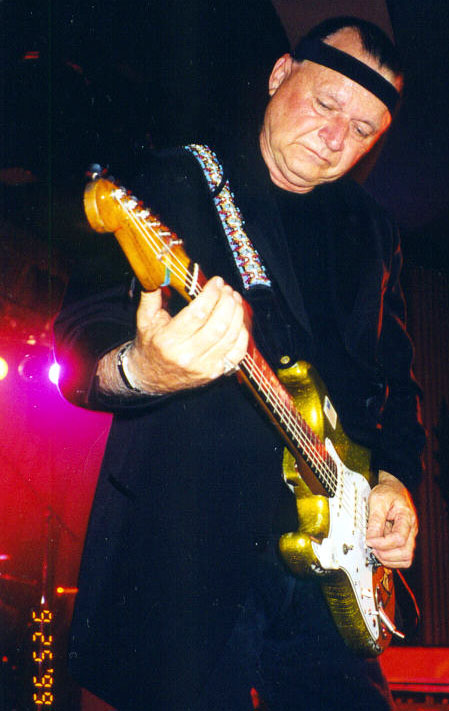 Always a crowd pleaser ...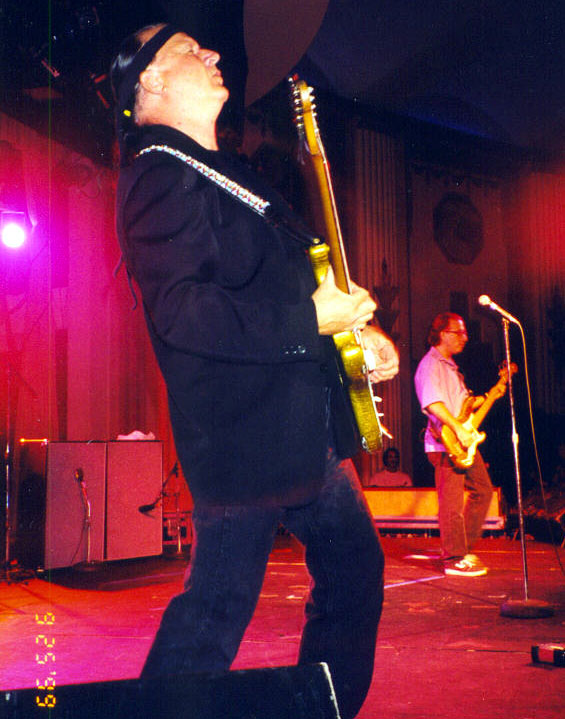 Dick and Ron closing the Catalina concert for this year.

Thanks for viewing!




Home