The Ophir Checkpoint - Part II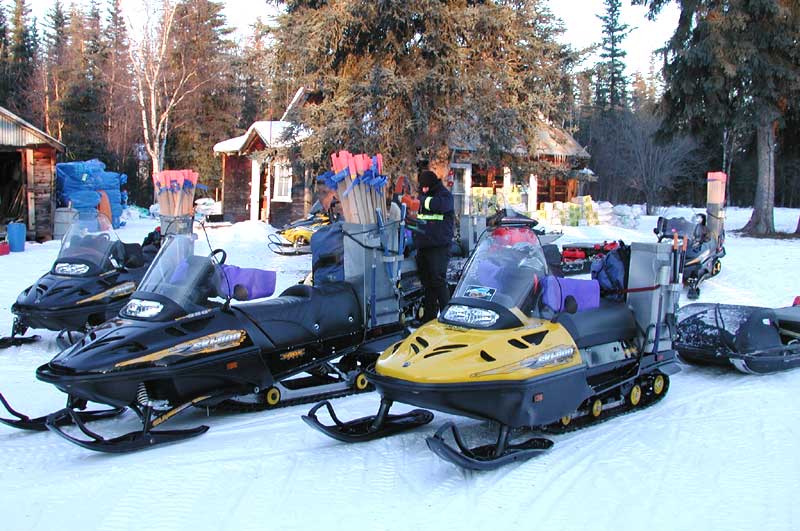 Just before the dog teams arrive, the trail breakers prepare to leave
Ophir to mark the trail ahead with the lath (wood stakes with
reflective paint or tape) that keeps the teams from wandering off the trail.



---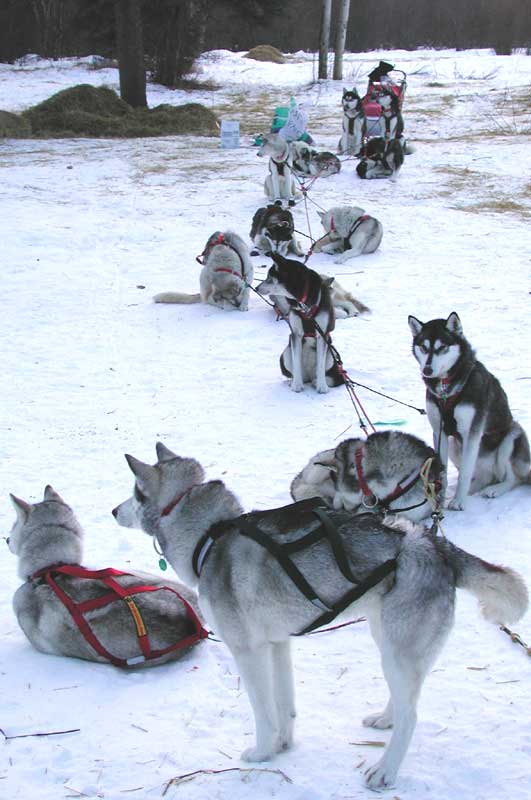 Finally we get dog teams in camp. This is the team of Karen Ramstead,
a rare team consisting of all Siberian Huskies.



---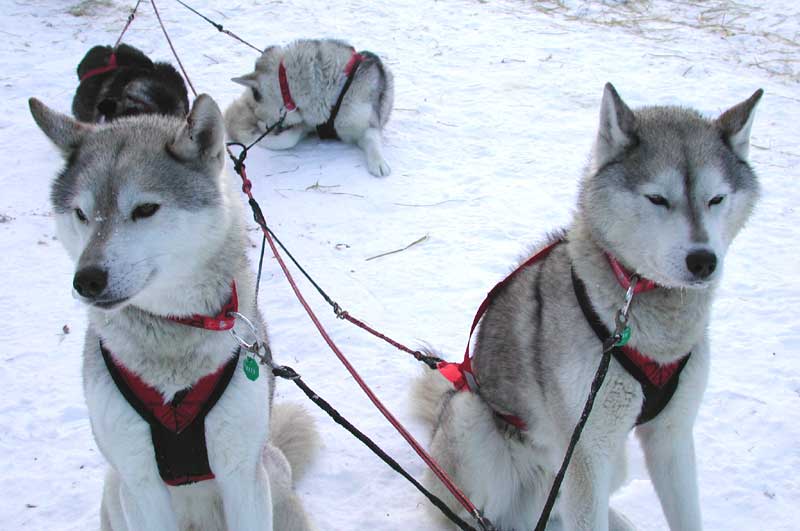 ---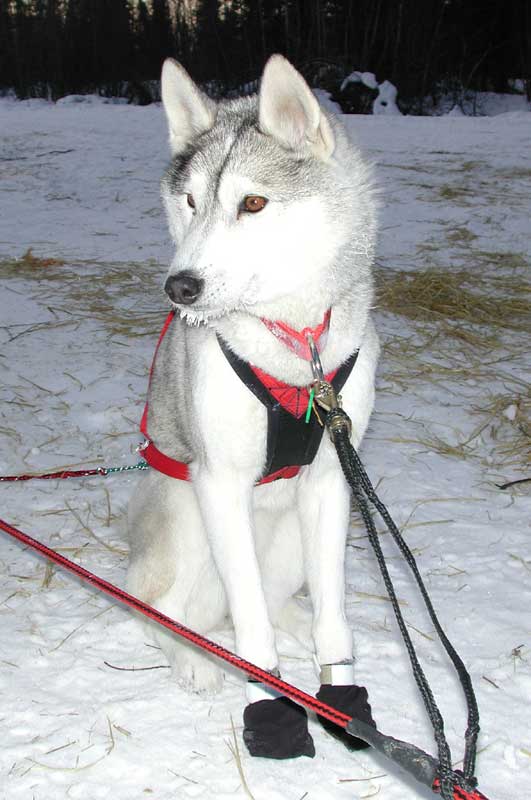 ---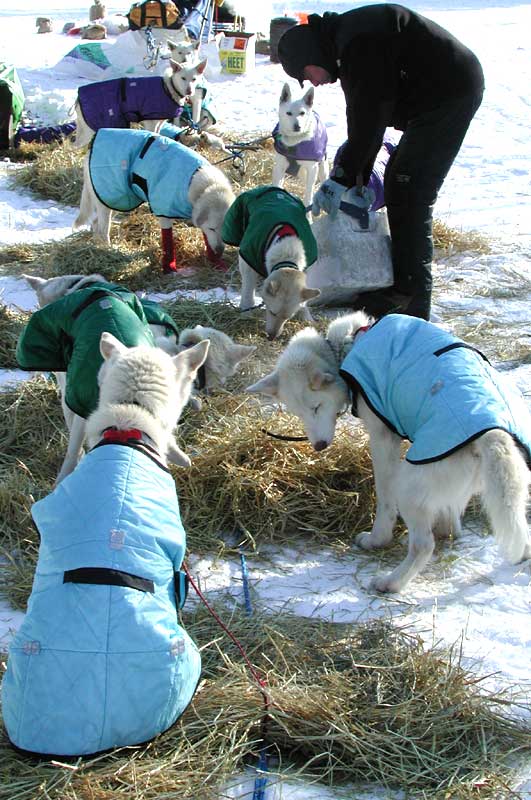 This all-white Alaskan Husky team belongs to musher Jim Lanier.



---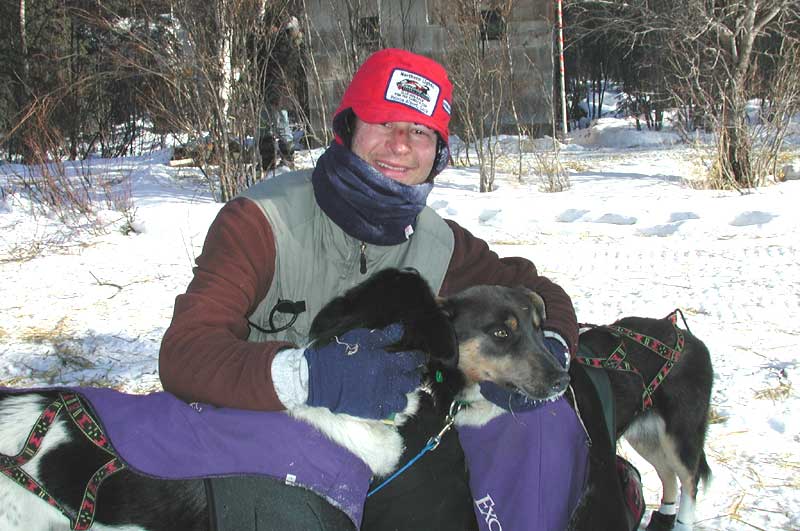 The team of Aleksandar "Sasha" Nikolich provided several good team pix.



---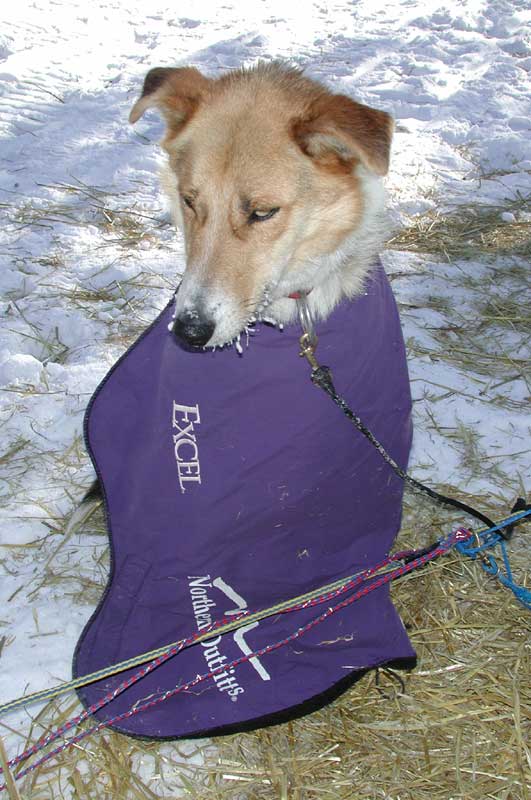 Yes, I know ... I look very majestic in my purple cape.



---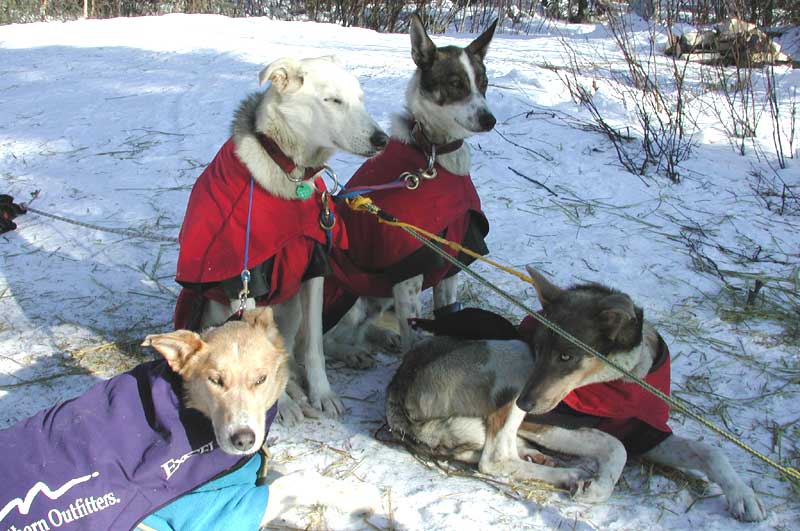 We are ... the Gang of Four.



---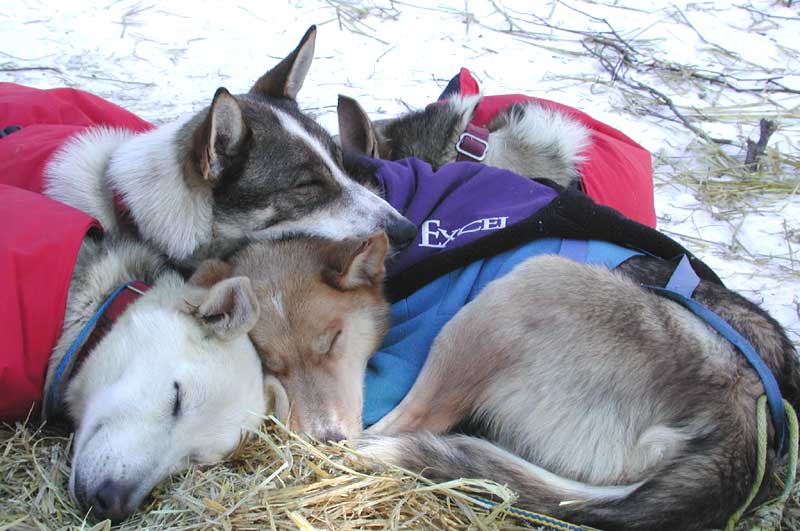 We are also ... a pile o'dogs.



---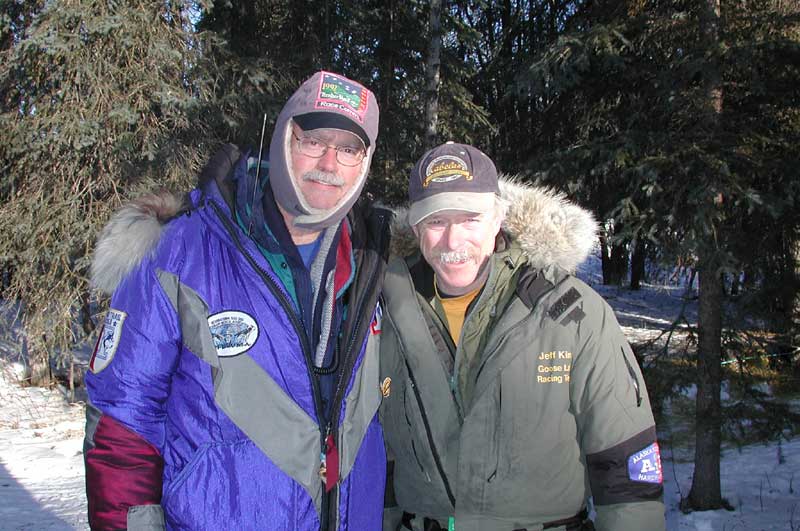 Two California boys, one a tourist/volunteer and the other
a 4-time Iditarod champion. Hmmm ... which is which?



---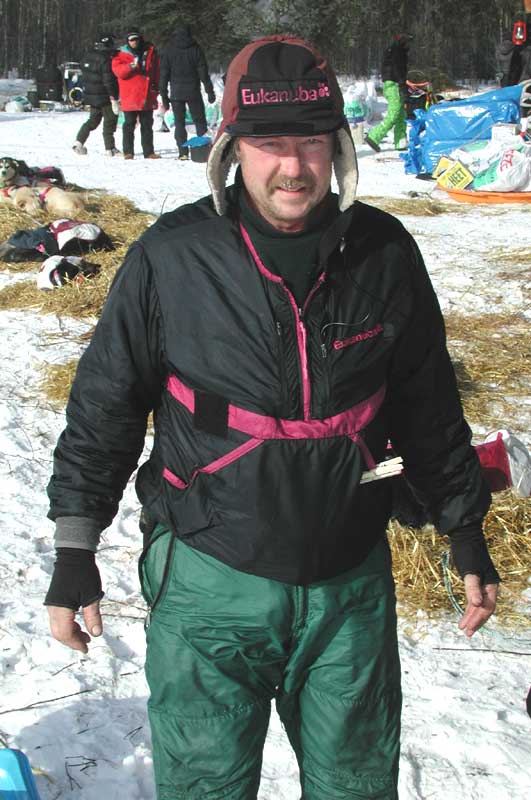 Speaking of champions, how about the only 5-time Iditarod champion?



---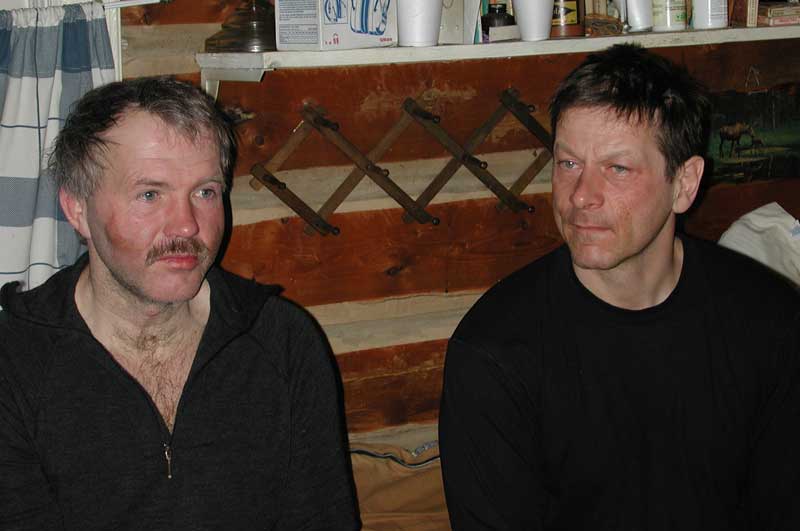 Iditarod champions Robert Sorlie and Martin Buser are thinking the
same thing about each other ... "How can I beat this guy?"



---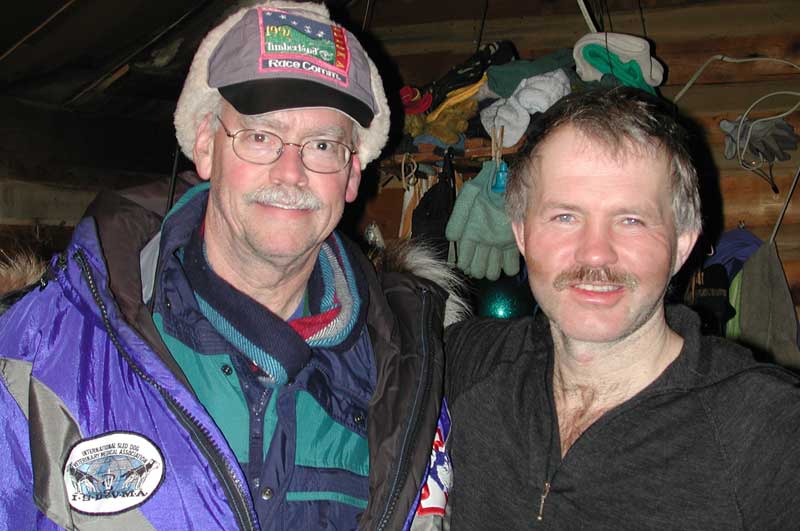 Having never met Robert Sorlie before, this old geezer found him
to be very friendly, cordial, and tolerant of picture-taking tourists!



---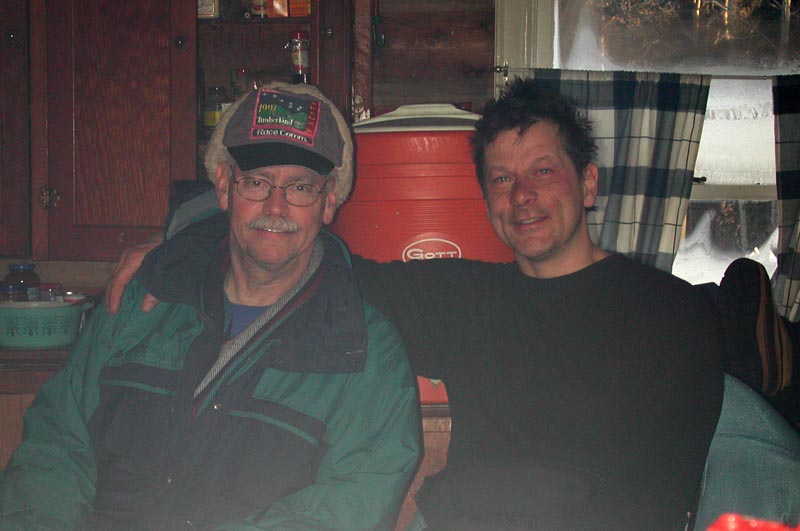 Speaking of tolerant, Martin has tolerated me since 1989!



---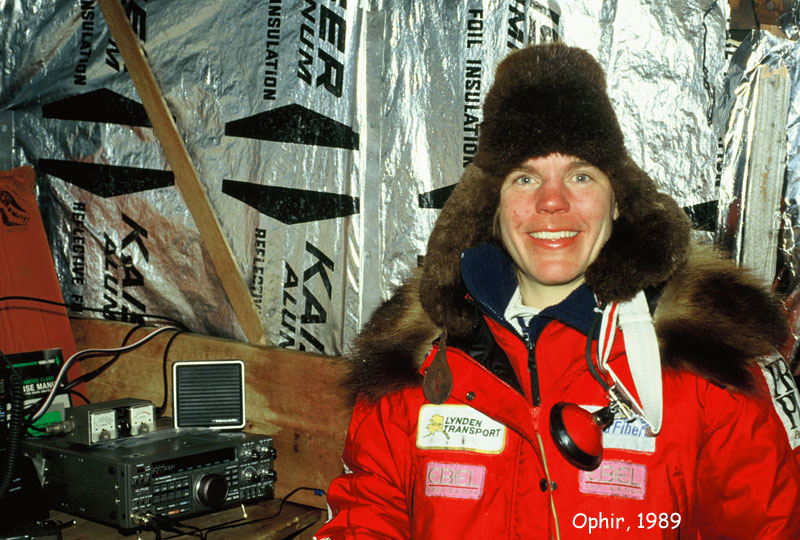 Before I left Ophir, I gave a print of this picture to Kyle Forsgren.
This was taken in 1989, my first year on the Trail, and now that Susan
has left us, it is my most prized Iditarod picture and a great memory for me.



---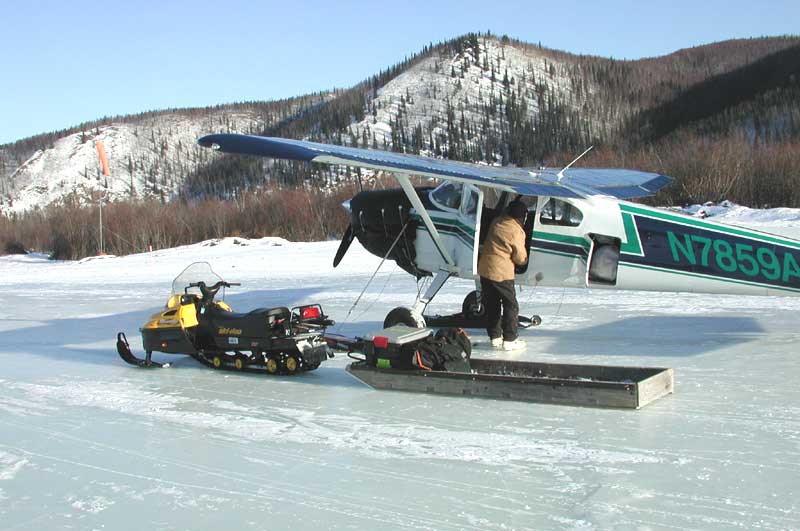 Unfortunately, my time is up at Ophir. Fortunately, I get
to fly over scenic Rainy Pass on the way back to Anchorage!



---
Click for Ophir part 3

Return to top level