!2002_rainypass.html>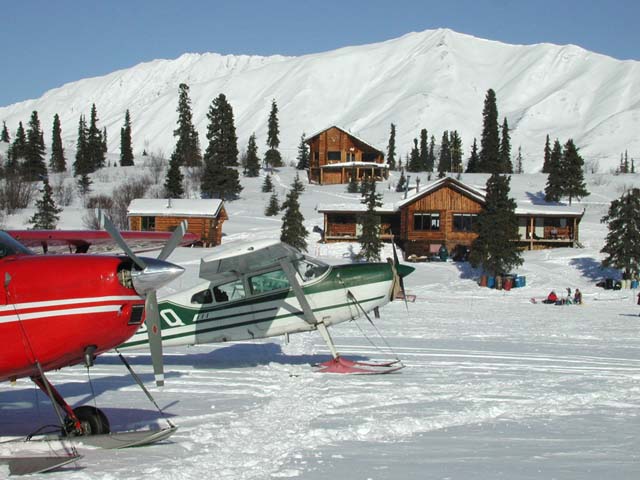 This is the Rainy Pass Lodge with the airstrip (Puntilla Lake)
in front. The Rainy Pass checkpoint was the first one I worked
this year. It's about 225 miles from Anchorage.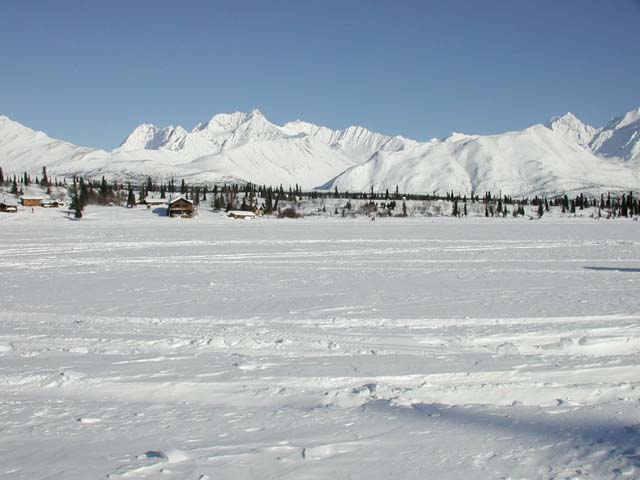 Rainy Pass from all the way across Puntilla Lake.
The Rohn Roadhouse and Rainy Pass checkpoints are
considered the two most scenic on the Iditarod Trail.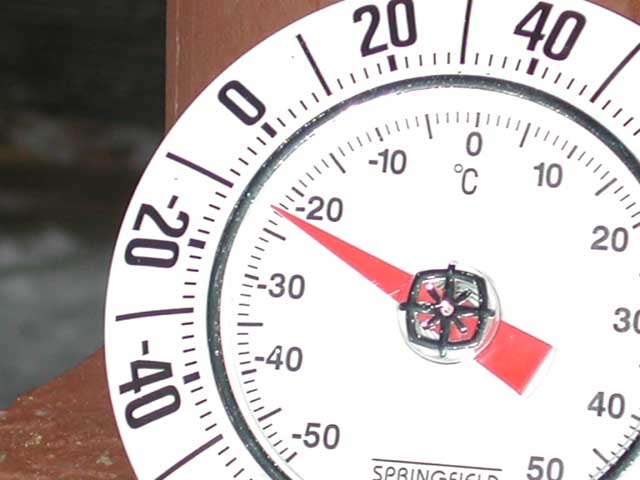 The weather was nearly perfect this year, as was the trail.
A temperature of -10 degrees (F) is ideal for the dogs.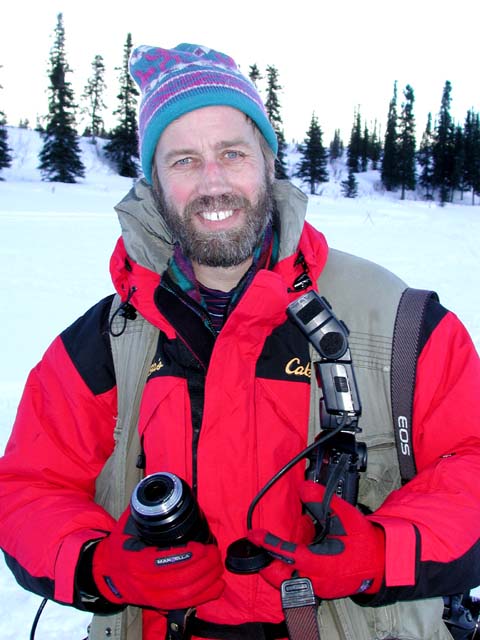 Now this is rare footage! Not often seen on this side of
the camera is the official Iditarod photographer, Jeff Schultz.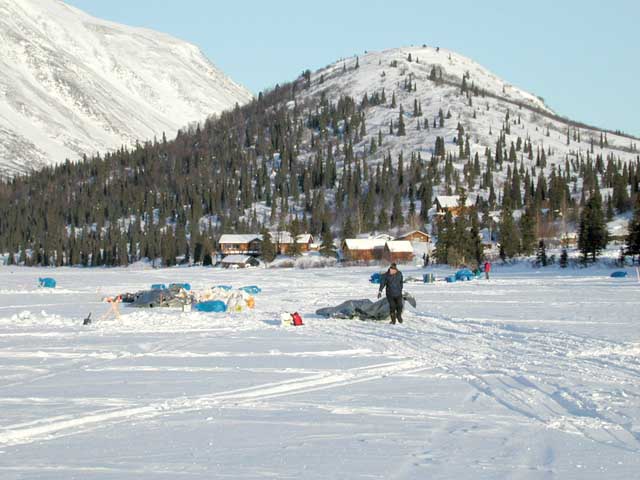 Volunteer checker Stan Hecker prepares the checkpoint for
the arrival of the first mushers.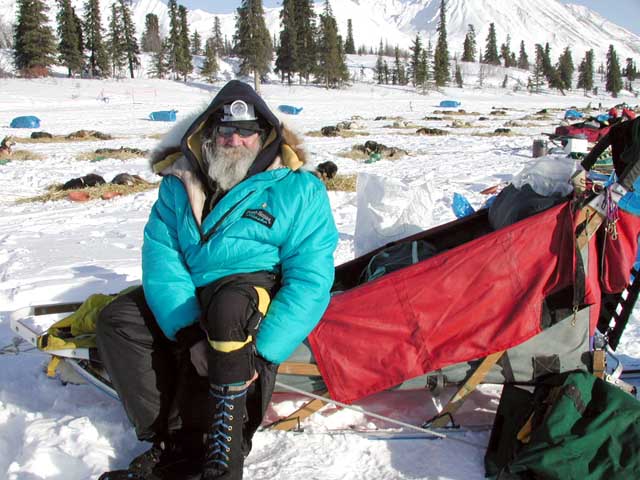 Charlie Boulding is the first to arrive at Rainy Pass.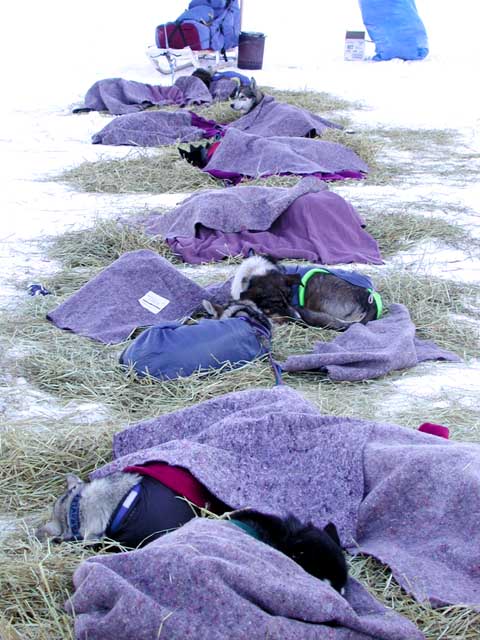 Musher Judy Merritt's team is "living large", with both straw for their
beds and blankets covering them. I wish the volunteers had it so good!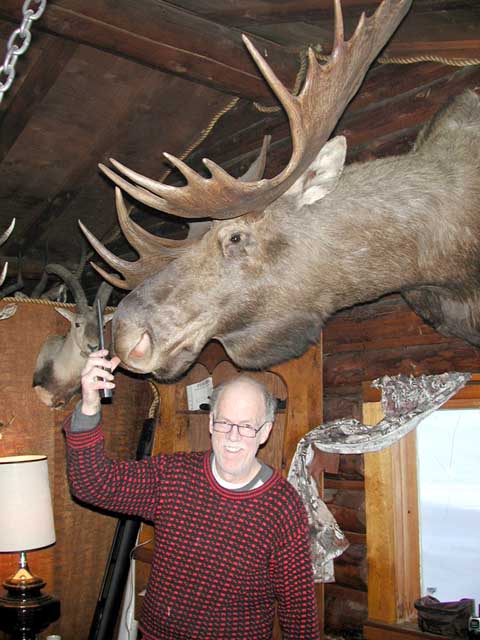 Meanwhile, inside the cabin, Dr. Dan Stephenson asks a moose
for assistance while sending "dog traffic" back to Anchorage.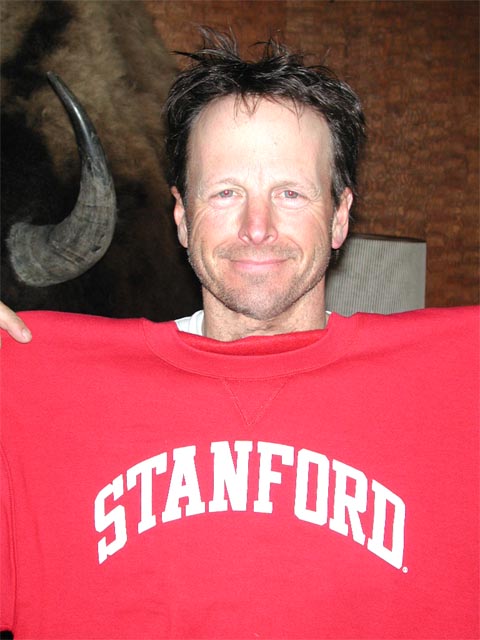 Musher Doug Swingley, running his "victory lap" this year, pauses
for a picture with our school sweatshirt. I read Doug's bio and
realized we had something in common.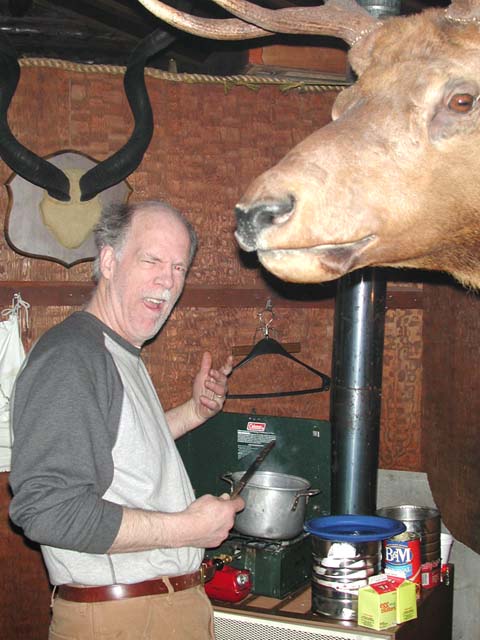 Use your own caption on this one ... "Hurry, Dr. Dan, I'm hungry!"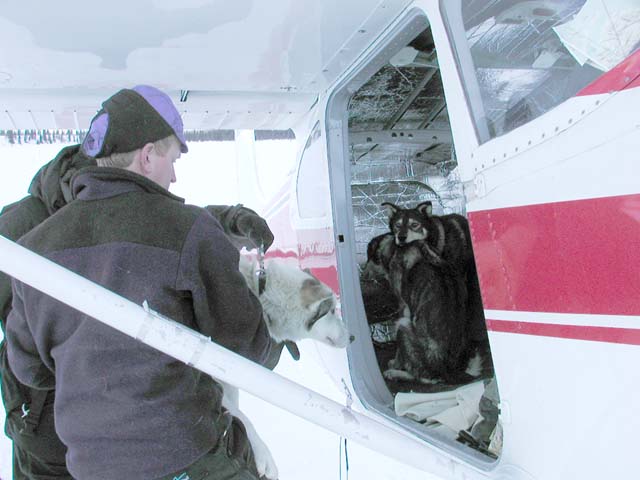 These dogs get a ride home the easy way, after being dropped
from the race due to sore feet or sometimes just a desire to
start vacation a little early!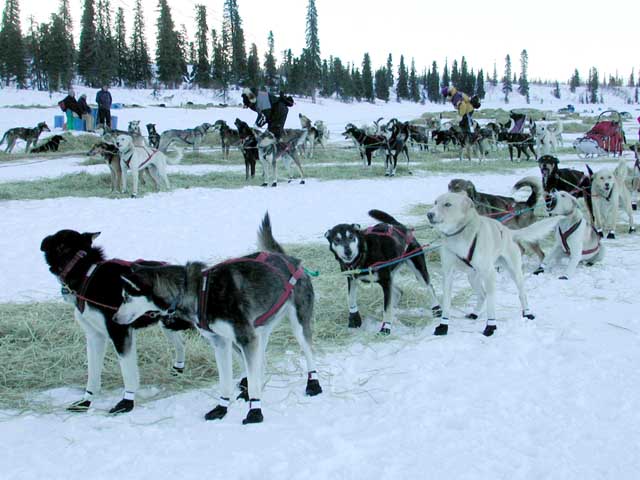 Teams are getting ready to leave camp as shadows fall
over the checkpoint.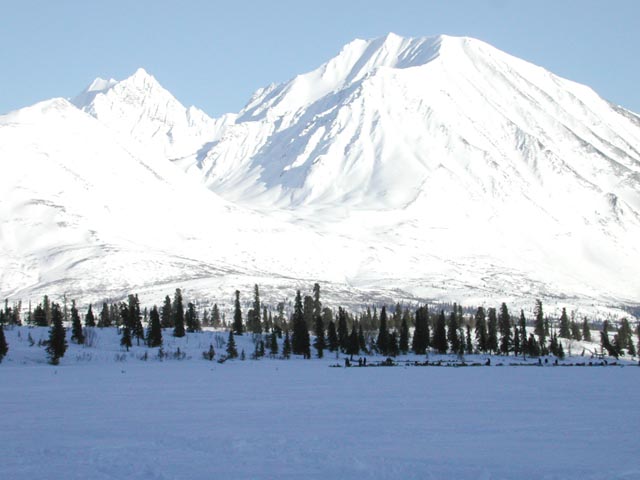 Several more teams prepare to leave one of the most
beautiful spots on the Iditarod Trail. Thank you for
stopping by the Rainy Pass checkpoint!

Click for Unalakleet pix






Home