!2002_unalakleet_2.html>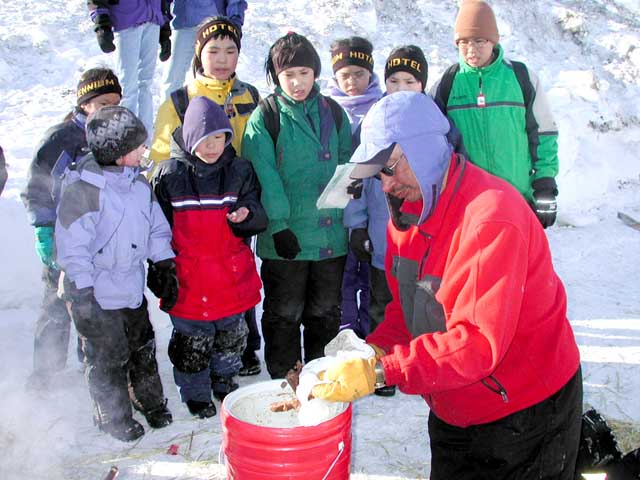 Musher Palmer Sagoonick, from the village of Shaktoolik, the next checkpoint up the trail from
Unalakleet, arrives with his large fan club at the ready.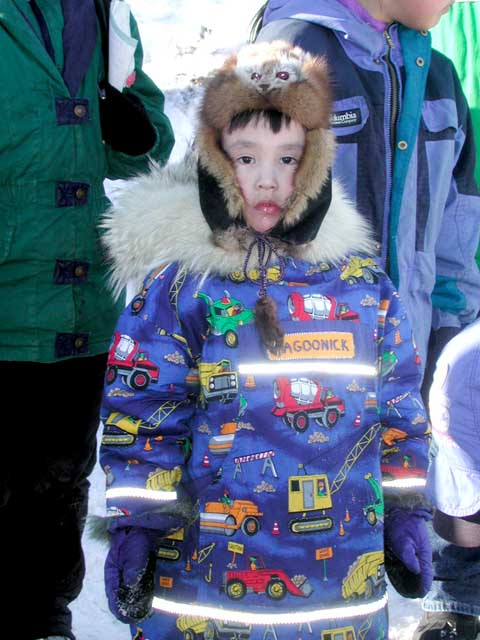 Palmer's grandson gets the "best dressed" award,
for sure. Palmer gets the "most friendly" award
from me, as he was especially kind to me ... another
tourist with a camera in his face.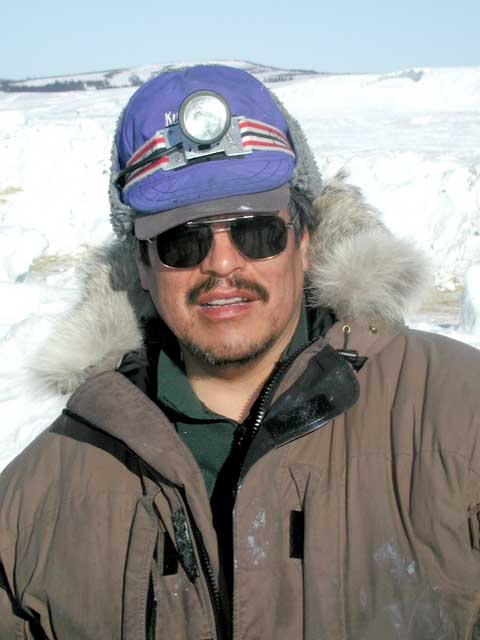 Popular native musher, Mike Williams, was also
very tolerant of cameras and autograph seekers.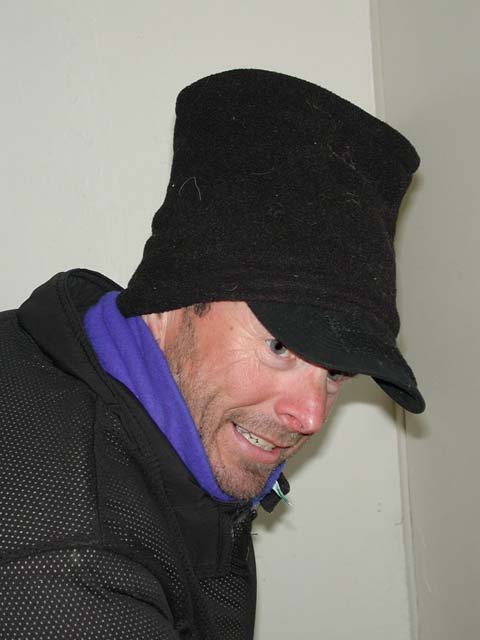 Doug Swingley rolls into town, thoroughly enjoying
his Iditarod experience this year, visiting the
villages and remote checkpoints that he "missed" in
past years due to his blistering pace up the Trail.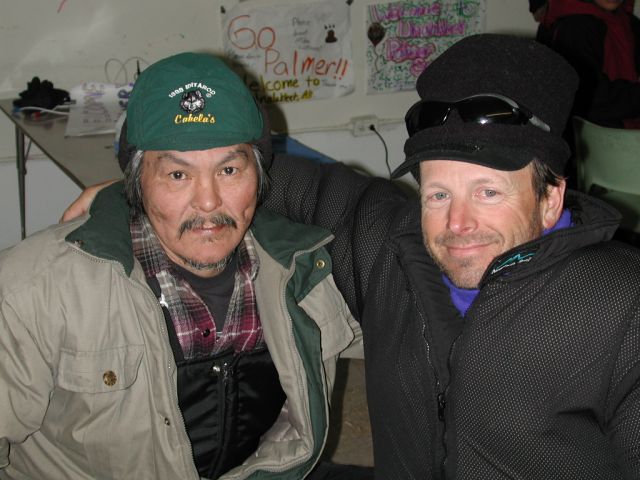 The "Two Dougs" ... Katchatag, the head checker
in Unalakleet, and Swingley, winner of the last
three Iditarods, enjoying casual conversation together,
something Swingley hasn't had time to do in several years.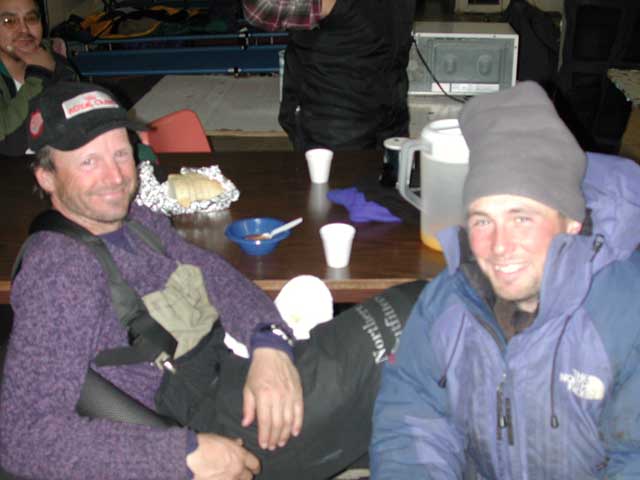 Doug Swingley and Jason Barron, two bachelors ...
at least while they were in Unalakleet, both were
married in a double ceremony under the arch at
the finish line in Nome. Lots of activity under
the arch this year, with Martin Buser completing
his oath of citizenship there as well!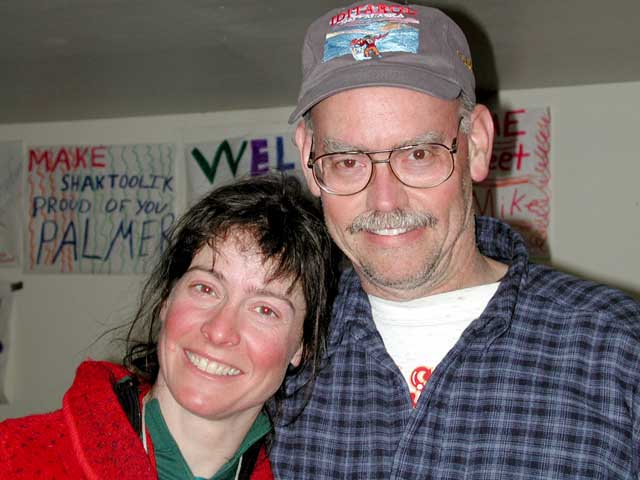 Rookie musher Lisa Frederic, with whom I worked as
a volunteer in the village of Nikolai (1999 photos)
is another of the long-suffering, tourist-tolerant
mushers. I can say, without reservation, that Lisa
is one of the nicest people you will ever meet,
should you ever have the pleasure.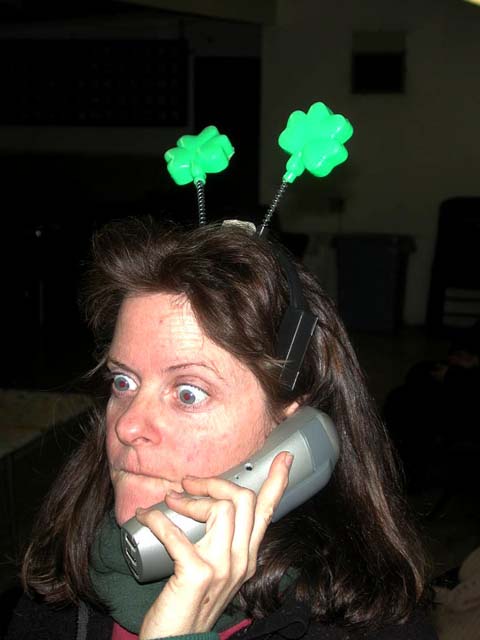 Is it all business, pressure, and tension?
That's what we tell our supervisors at headquarters
but don't you believe it ... we've actually been
known to have fun (!). Veterinarian Dr. Jean Dieden
dons the St. Patrick's Day shamrock "feelers" as she
discusses the day's events with a leprechaun.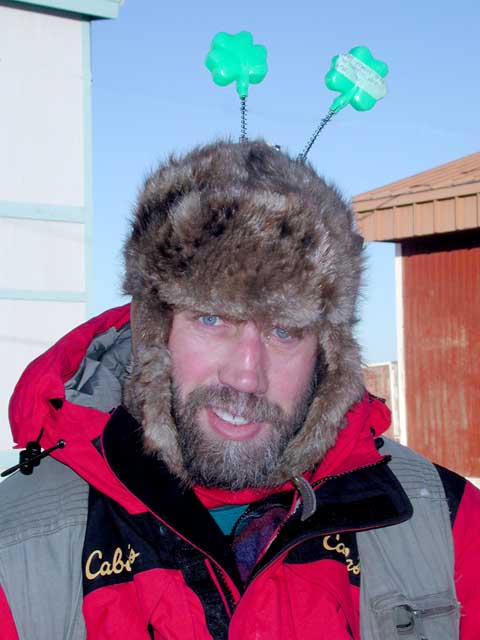 Oops! We even caught the official Iditarod
photographer, Jeff Schultz, in an attempt to
communicate with the little green men!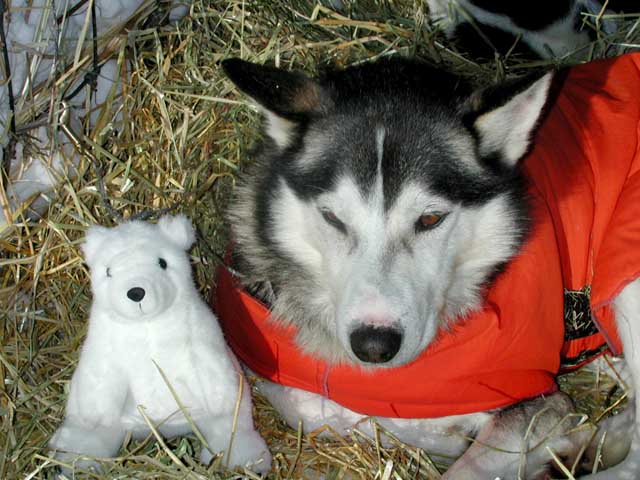 Then there's Binky, the polar bear,
taking a break with her favorite Iditarod husky.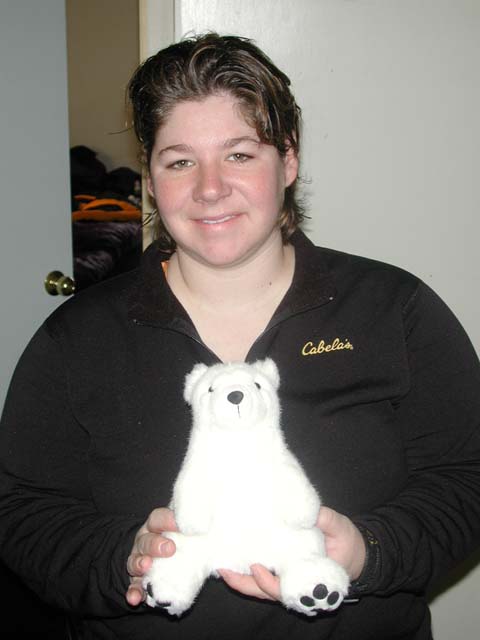 Taking a well-deserved break is this year's
Teacher on The Trail, Kim Kavanagh, posing with
Binky between living the adventure and writing about it!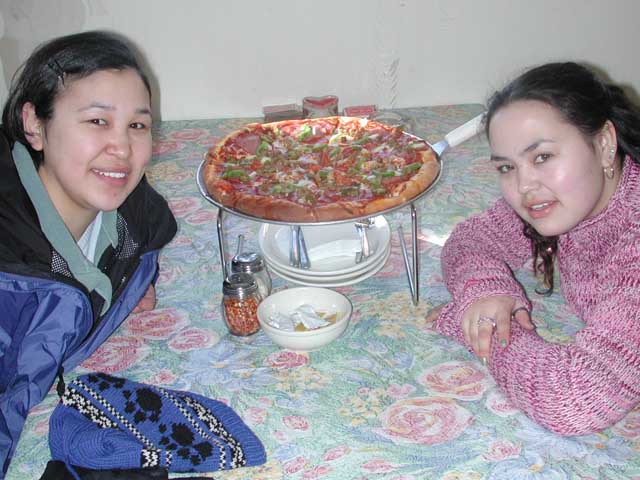 Oops, looks like you caught me having pizza
(instead of working!) with Alice and Ebba, at
the very same pizza parlor that occasionally
sends pizza to our favorite Iditarod dog, Zuma!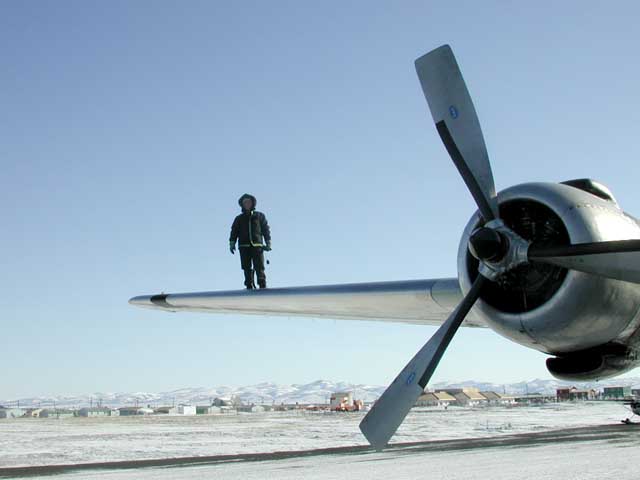 OK, back to business. We're at the Unalakleet
airport, getting ready to load dogs, people, and
gear, as we head out of town. I really question
this guy's desire to be a wing-walker in this weather!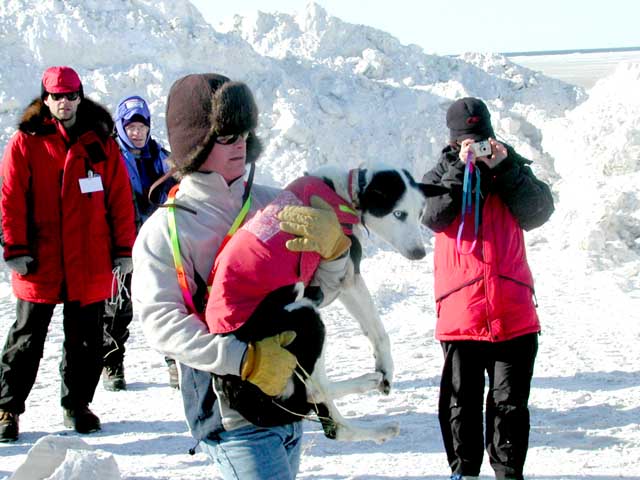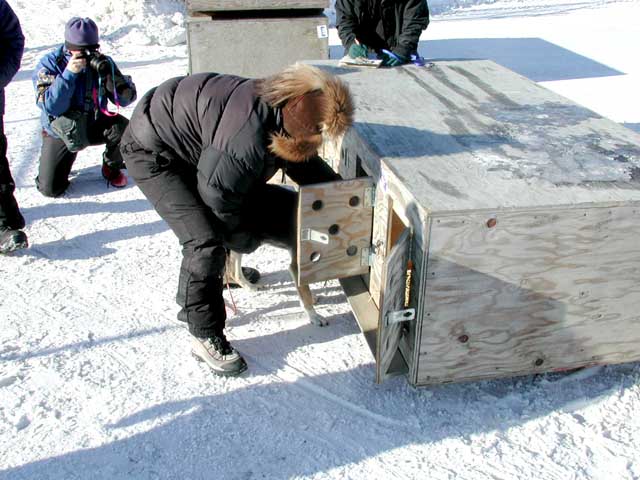 It's time to take the early vacationers back
to Anchorage via the "comfy crate" method aboard
Northern Air Cargo.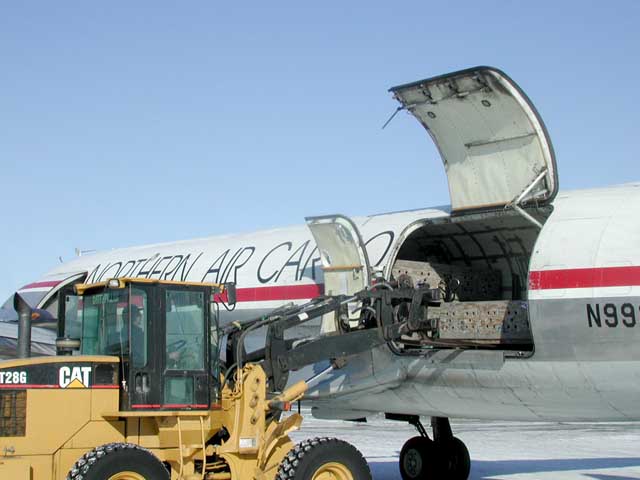 Away they go ... with the rest of the volunteers
not far behind. Thanks for tuning in ... I hope
to return in 2004 to experience, once again, (from
a distance, of course) the Last Great Race on Earth!





Home