County Clare
---
This day has us riding the tour bus from Galway City, through County Clare, stopping
at the Cliffs of Moher, and across the "Mouth of the Shannon" (River Shannon) on
a car ferry, brushing the edge of County Limerick, and on into County Kerry.
County Clare has more of my favorite "typical Irish houses", seen in the two pix below.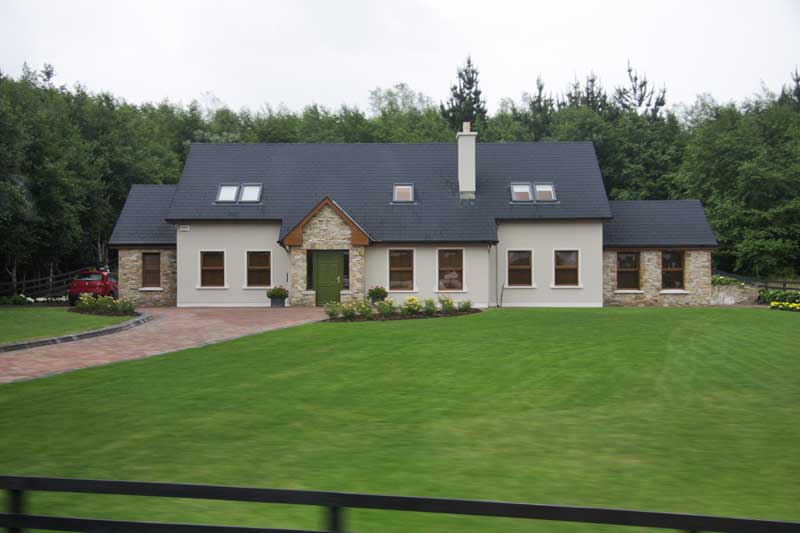 ---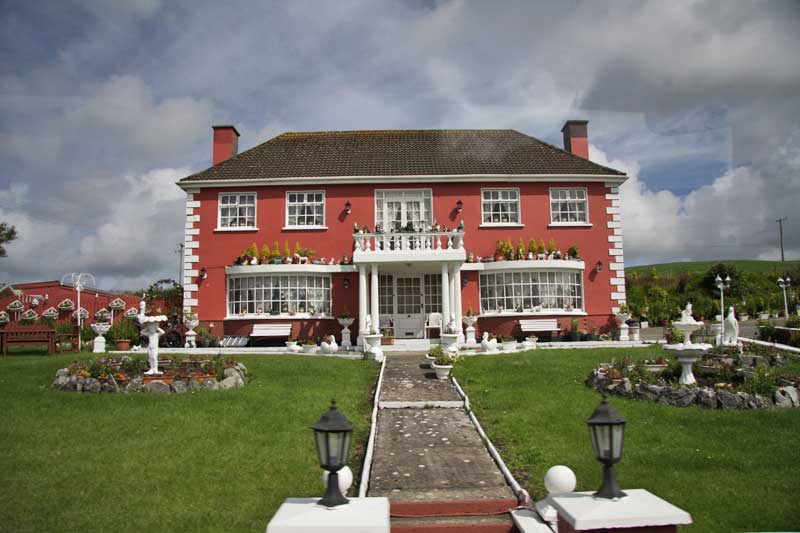 ---


Along our way through County Clare, we came upon a "Cromwell Castle". This small castle
was one of many devastated by Oliver Cromwell, the Protestant military leader representing
parliamentary England in 1649, as he crushed the Roman Catholic rebels that had held power
in Ireland since their uprising of 1641. Cromwell would leave part of the castle standing
in order to leave his mark, rather than destroying it completely. Although Cromwell was in
Ireland for only nine months, his cruel tactics still haunt Ireland over 350 years later.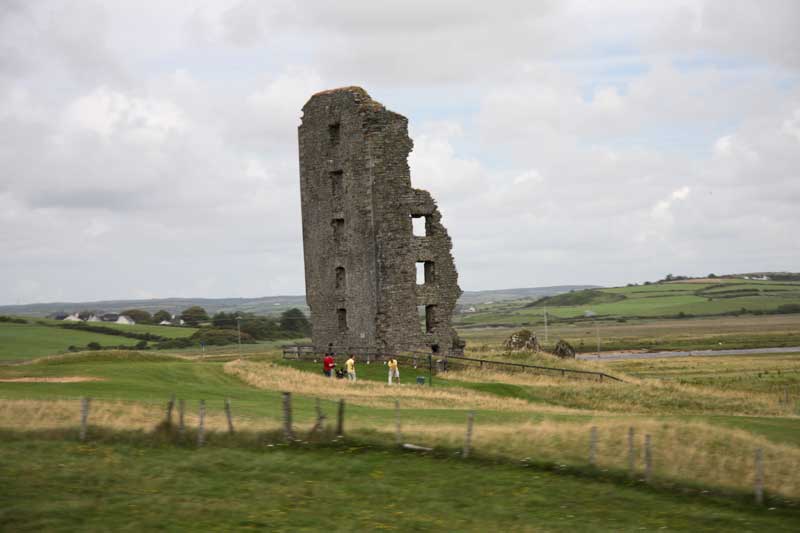 ---


These are the remains of a "famine house", left standing as a reminder of the consequences
of the horrible famine that occurred in Ireland due to the potato blight of 1845. The many
deaths and a large sector of the population migrating elsewhere, caused houses to be abandoned.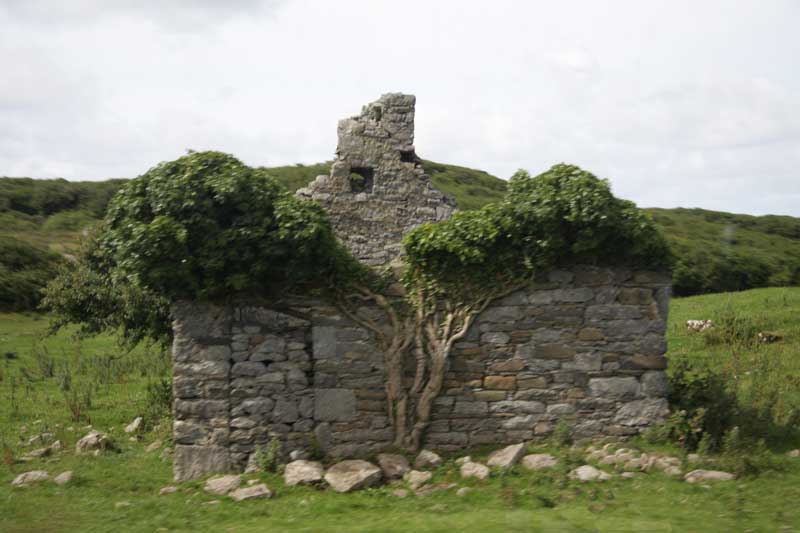 ---


We arrived at the Cliffs of Moher mid-day and walked around the visitors area, stopping
for a quick lunch. This view of the Cliffs is the one most often seen in tourist books,
and on the clearest of days one can see the Aran Islands in Galway Bay and parts of the
Connemara district. At the south end (Hag's Head), the cliffs rise nearly 400 feet out of
the ocean, and just north of O'Brien's Tower, they rise about 700 feet above the sea.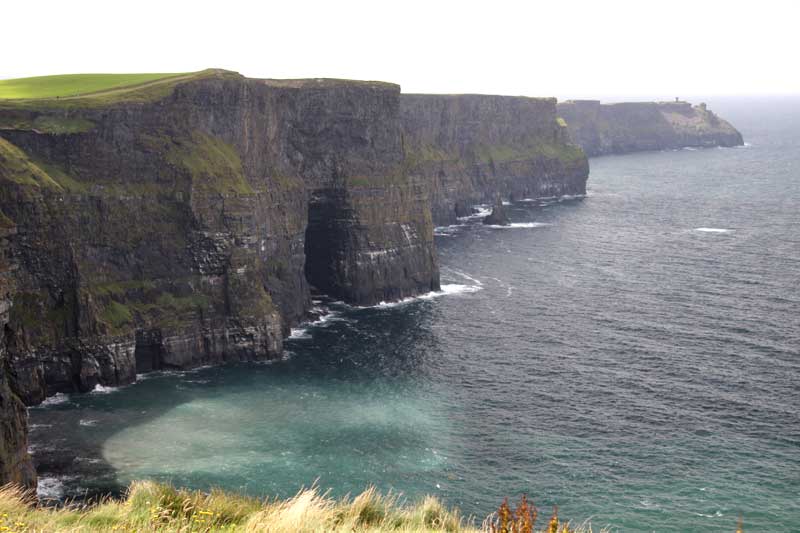 ---


Looking north toward O'Brien's Tower, thought to have been built either as a tourist
attraction and/or a tower to impress the women Sir Cornellius O'Brien courted (1835).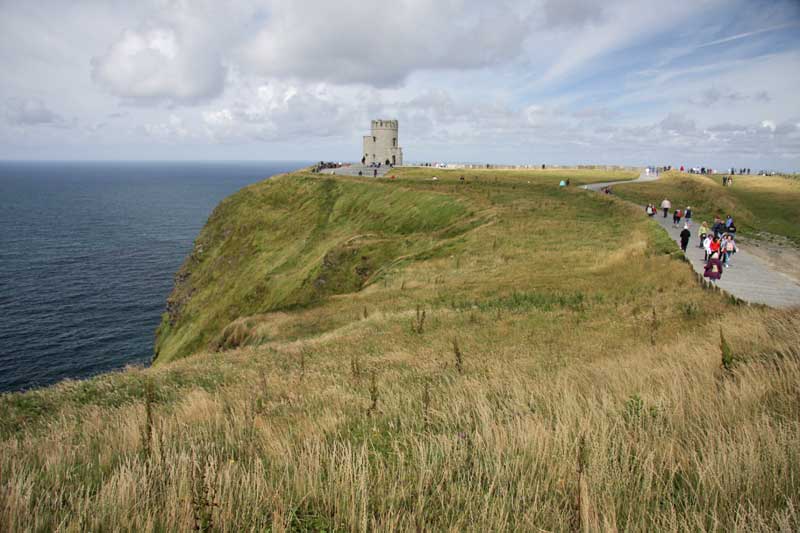 ---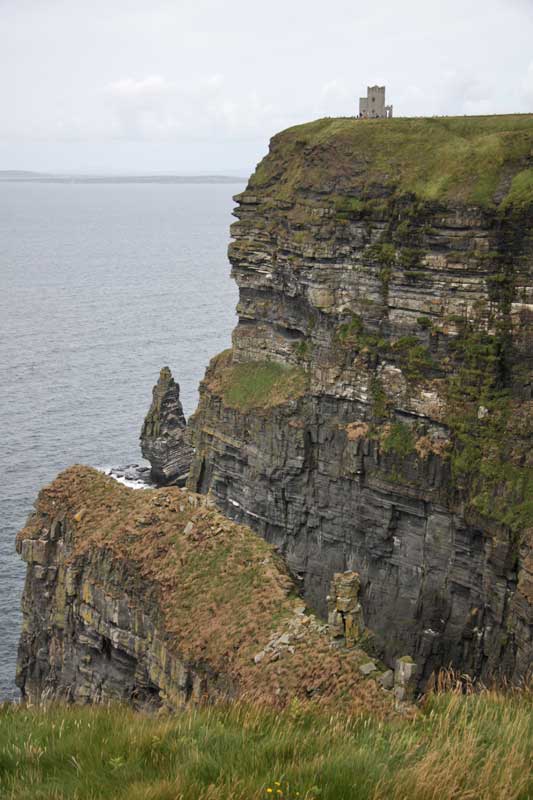 ---


One last thing before we leave County Clare. During lunch, I noticed the list of beers and
their prices. Believe it or not, Budweiser and Coors Light (imported beers) were more expensive
than Guinness! Is nothing sacred? I included the pic as I knew you wouldn't believe me.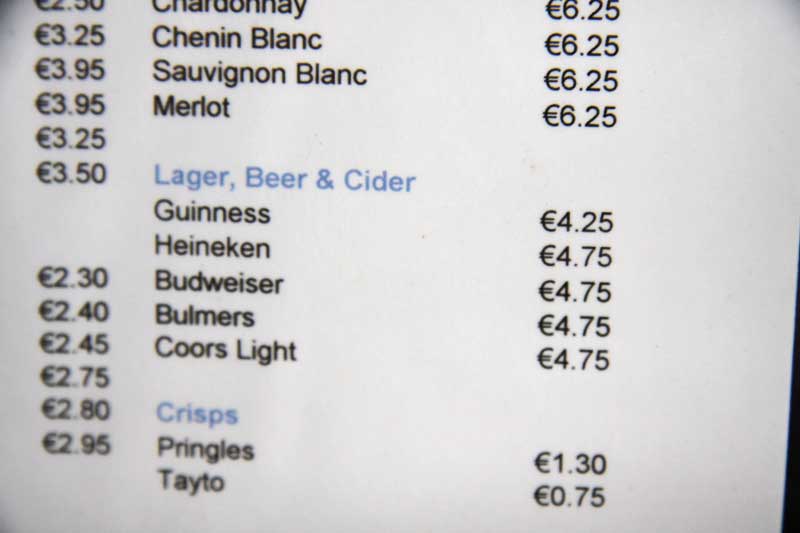 After leaving the Cliffs of Moher, we ferried across the River Shannon and headed for Killarney, County Kerry.



---
Click to view Killarney

Return to top level