Clonmacnoise and Galway
---
On our way to Galway, we visit Clonmacnoise (meadow of the sons of Nos), the most
important monastic site in Ireland, founded in 548 AD. It was significant due to
its centralized location, along the River Shannon between the two provinces of Meath
and Connacht, and it became the center of commerce, religion, politics, and education,
becoming the most prestigious school in all of Europe, predating many universities. Like
many monastic sites, it was plundered many times and was destroyed by the English garrison
in 1552 from the nearby city of Athlone. It was declared a national monument in 1877.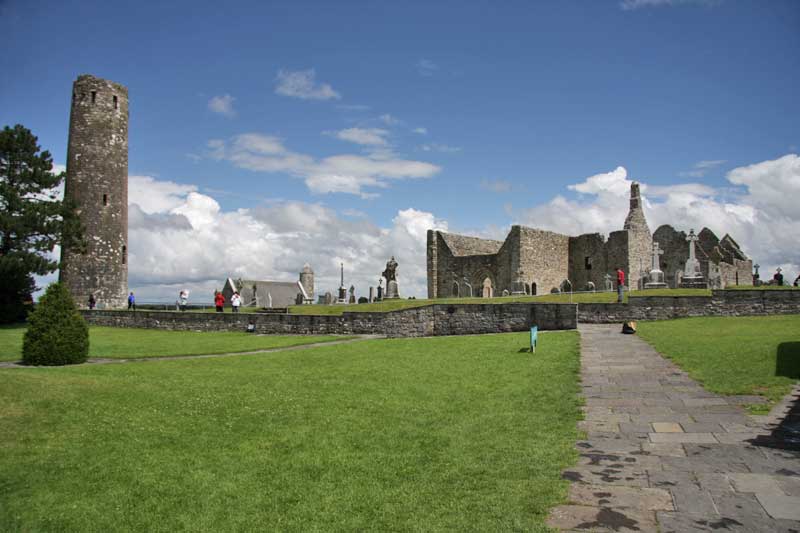 ---


Mary enjoys the tour of Clonmacnoise ... it's not raining yet!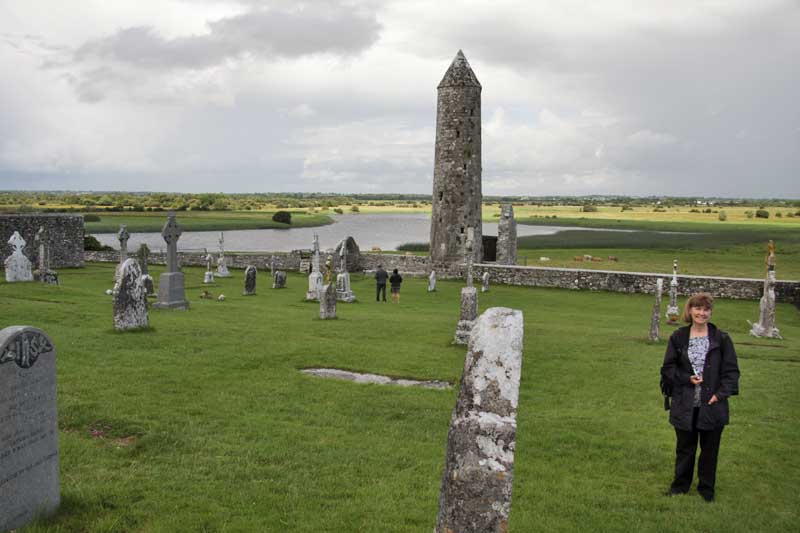 ---


The South Cross (high cross) is preserved indoors and was originally constructed in the early
9th century. Scholars are still struggling to provide an accurate history of the high crosses
and their significance in Irish culture. It is generally believed that the crosses were usually
placed to mark sacred places and to demonstrate adherence to the Christian faith, although some
were used to denote territorial rights or to memorialize an important person or significant event.
However, they were not used to mark the burial place of anyone. A replica of the South Cross
is placed outdoors in the cross's original location. The High Cross is about 12 feet (4m) in height.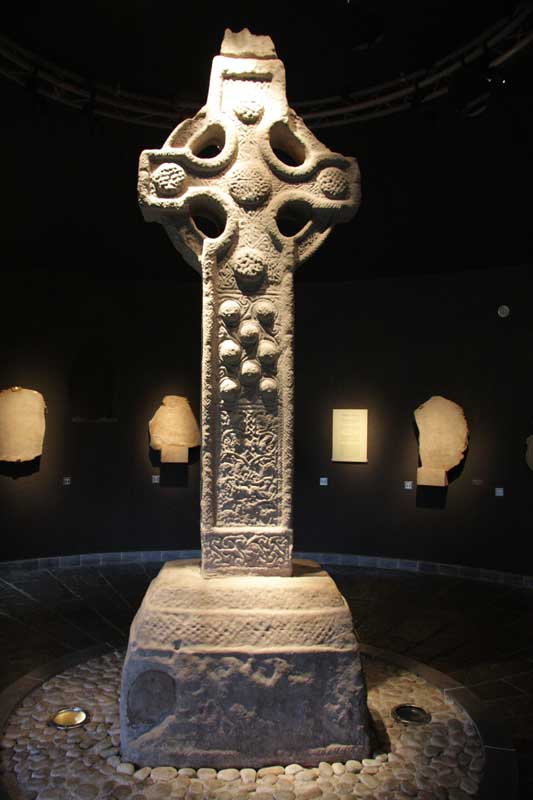 ---


Don and Mary Ross try to see as much of the outdoor area as they
can before the wind and rain arrive (too late for the wind!).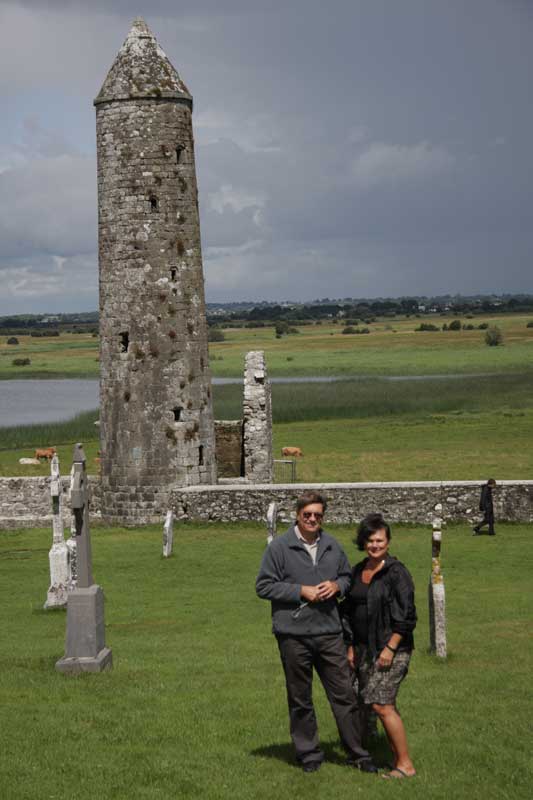 ---


Pope John Paul II visited here and prayed in this spot in 1979.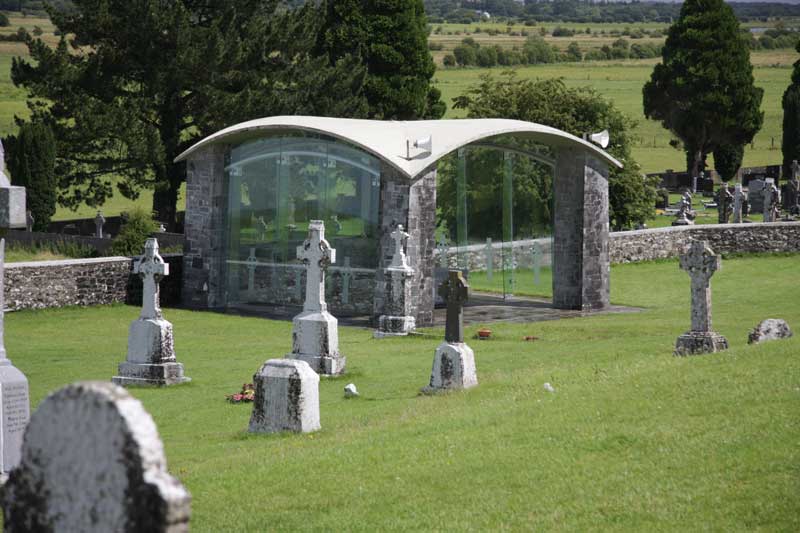 ---


Mary stands where the Pope stood ... she doesn't seem to draw a similar audience, however.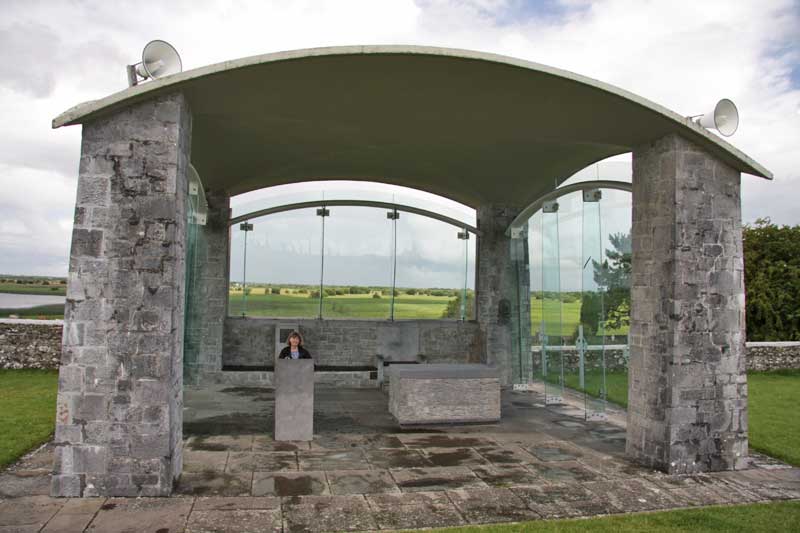 ---


Arriving in downtown Galway City, we stop by The King's Head, named for a
complicated link between this pub and the beheading of King Charles I in 1649.
This site has had a structure in place since the 13th century and the fireplace
in the current building (the pub) has a date of 1612 on it.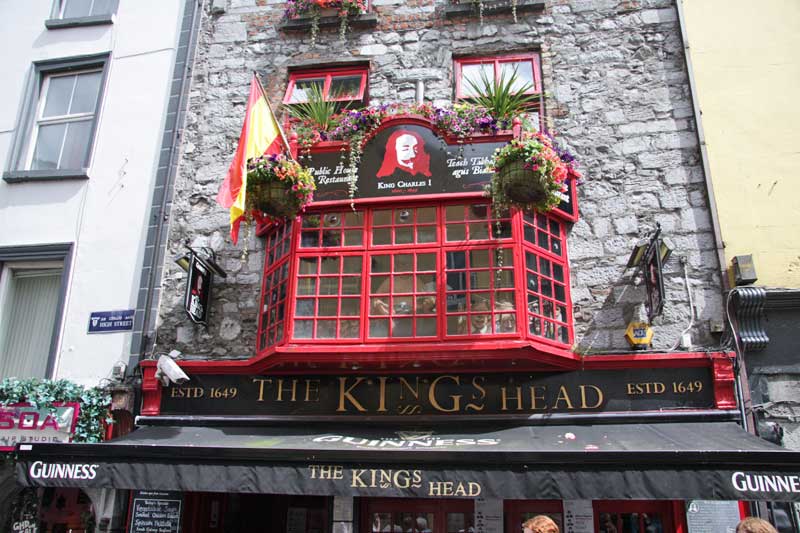 ---


Our group visited Dunguaire Castle on the edge of Galway Bay (Kinvarra Bay) just south of
Galway City. We enjoyed a medieval banquet dinner at the top of this 17th century castle.



---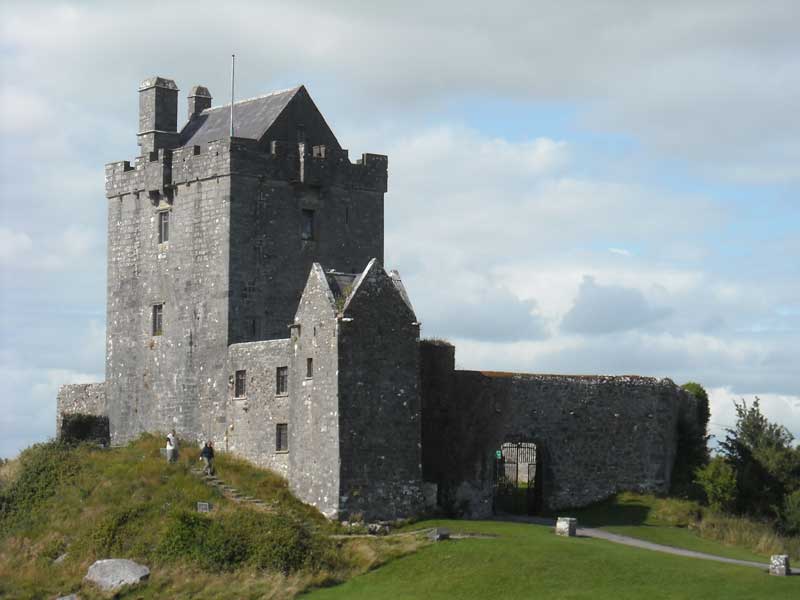 ---


John and Mavis Andler were declared King and Queen for the evening, and Don and Mary Ross along with Mary and me,
were invited to sit with them, all of us receiving special service during the dinner and show that evening. We
were entertained between courses by a couple who sang and recited poems, accompanied by an excellent harpist.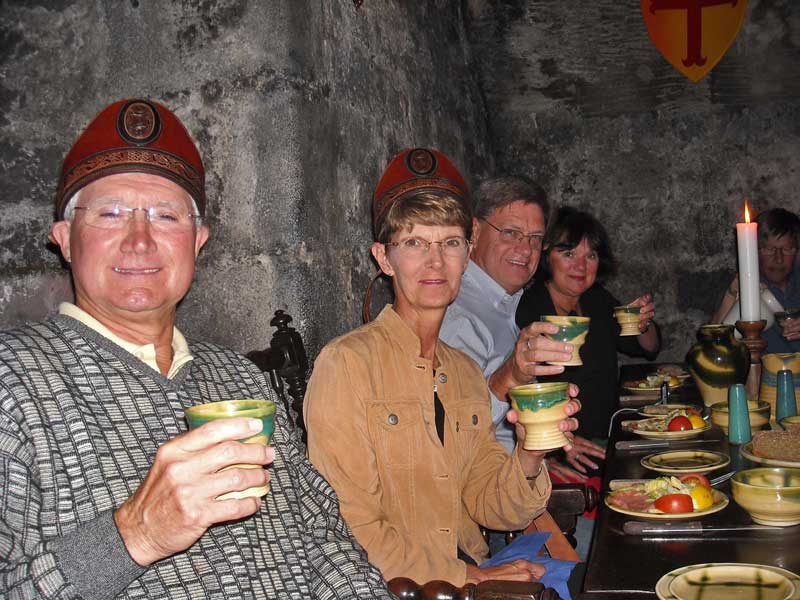 ---


Some of the old ... and some of the new ... coexist in the Irish countryside.



---
Click to view the Aran Islands.

Return to top level