Oslo Revisited
---
We arrive back in Oslo again on July 9th after the bus ride from Lillehammer.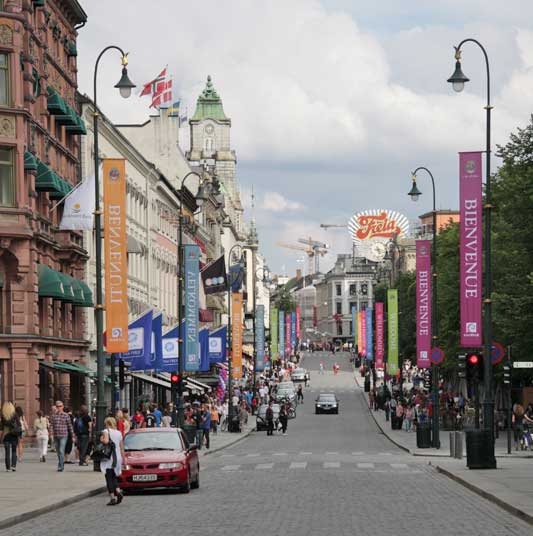 ---


All of the Nobel Prizes are awarded in Stockholm, Sweden, except the Peace Prize,
which is awarded right here in Oslo. We visited the Nobel Peace Center one afternoon.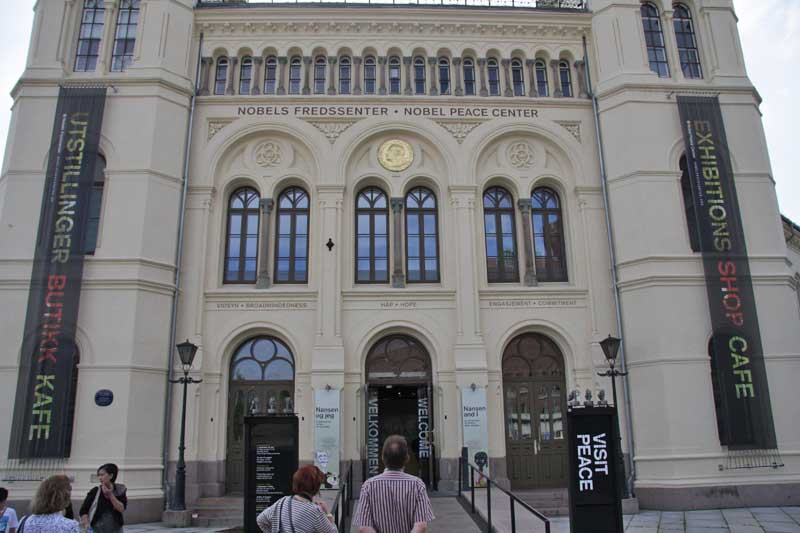 ---


At the time of this writing (March, 2012), the T-Bone Steak on this menu
costs about $51 US and the Big Horn Burger is about $33 US. Mary and I
concluded that Oslo is the most expensive city we've ever visited.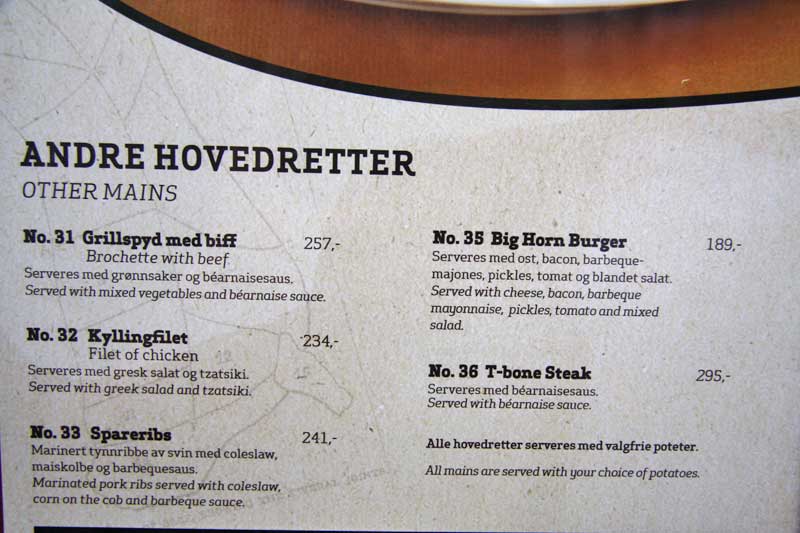 ---


This granite and wrought iron gate is the main entrance to Frogner Park in Oslo, home of the
renowned work of Gustav Vigeland, featuring bronze sculptures of human figures depicting the
"Human Condition", the story of humanity from cradle to grave. Frogner Park spreads over 80
acres and displays 212 bronze and granite sculptures, all designed by Vigeland during the first
half of the 20th century. The first part of the park was opened to the public in 1940.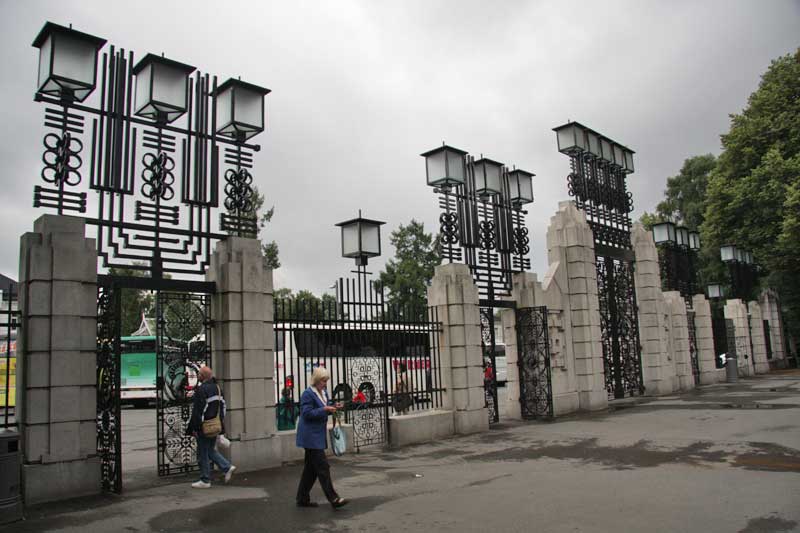 ---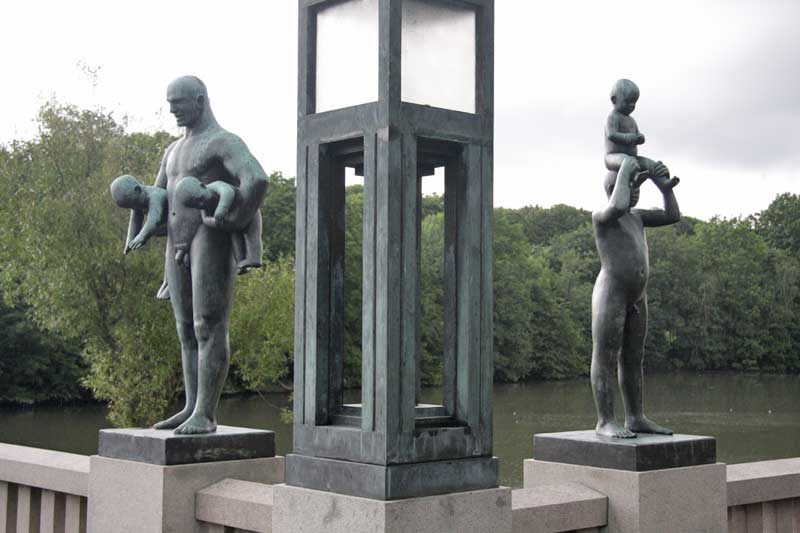 ---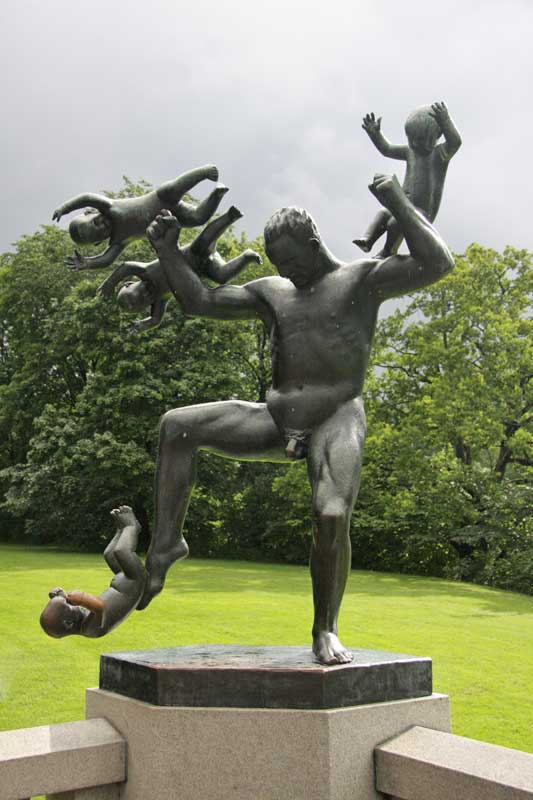 ---


This is Vigeland's Monolith, just over 14m (about 46 ft.) in height, and is comprised of 121
intertwined human figures of all ages. This is meant to represent man's desire to become
closer with the spiritual and divine. It portrays a feeling of togetherness as the human
figures embrace one another as they are carried toward salvation. (Wikipedia)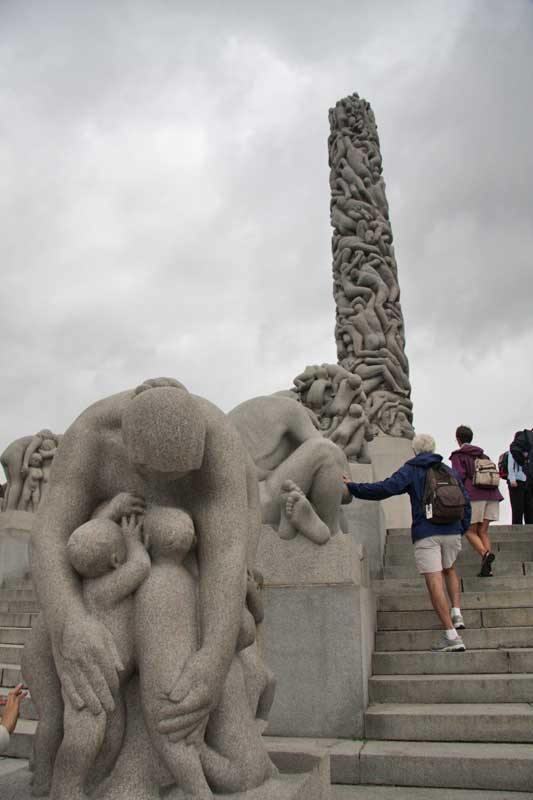 ---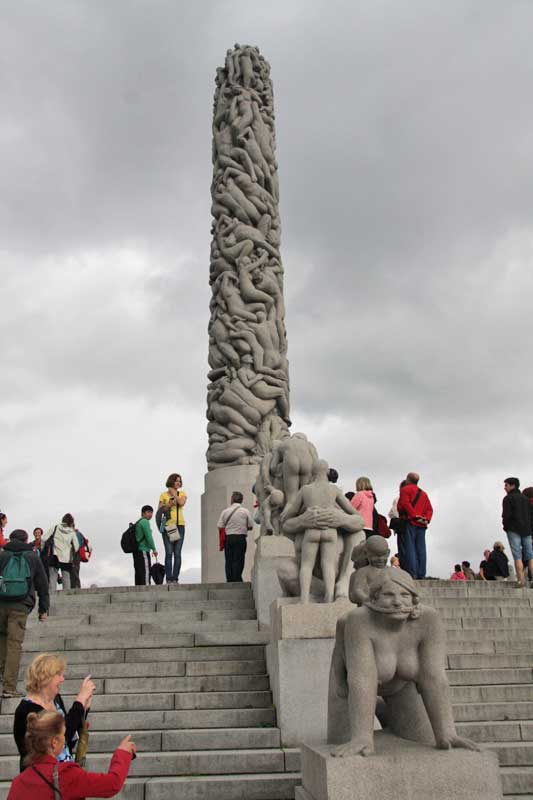 ---


This is one view of Frogner Park from the Monolith Plateau.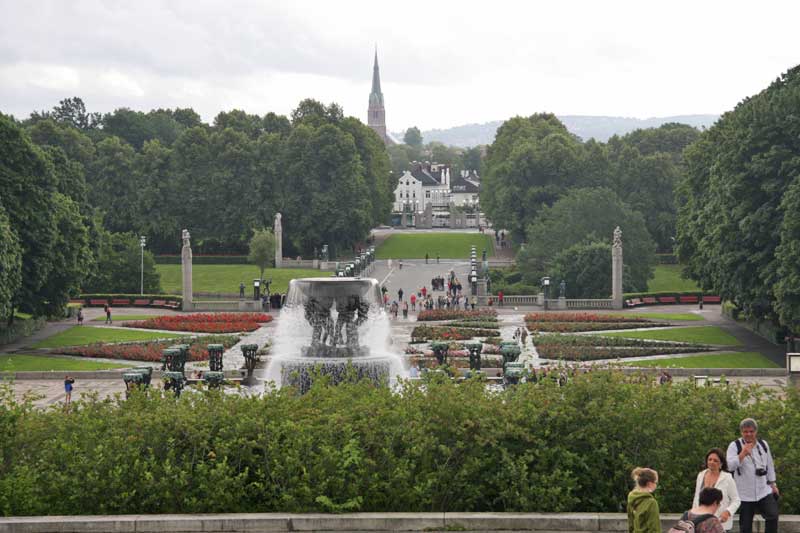 ---


We visited several museums in Oslo, including this one that allowed us to get very close to a real Viking ship.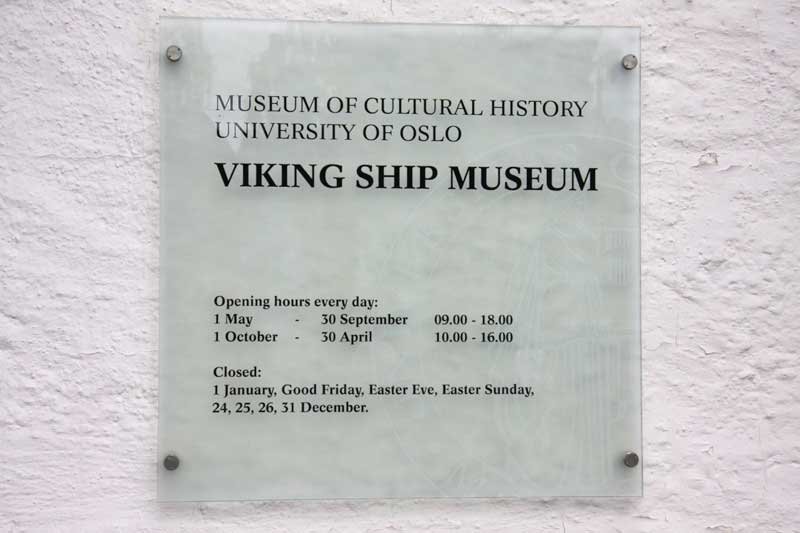 ---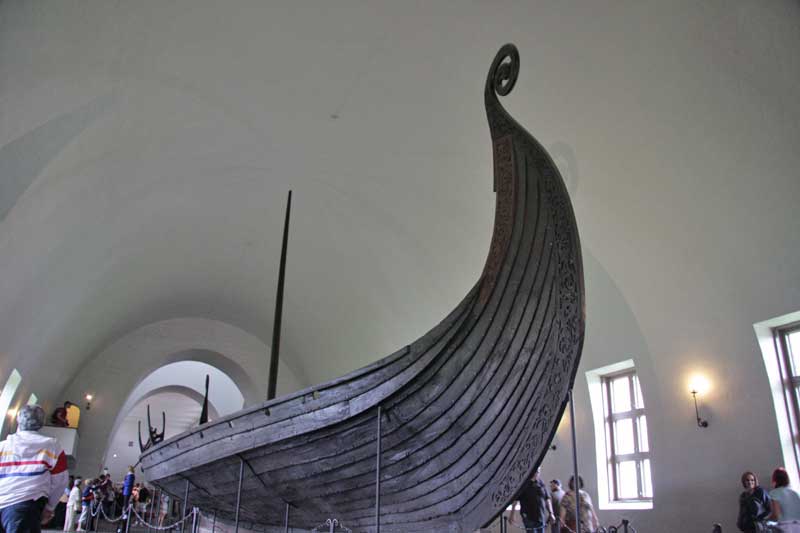 ---


The Gol Stave Church was constructed between 1157 and 1216. It was relocated
and restored in 1885 on these grounds in Oslo by King Oscar II.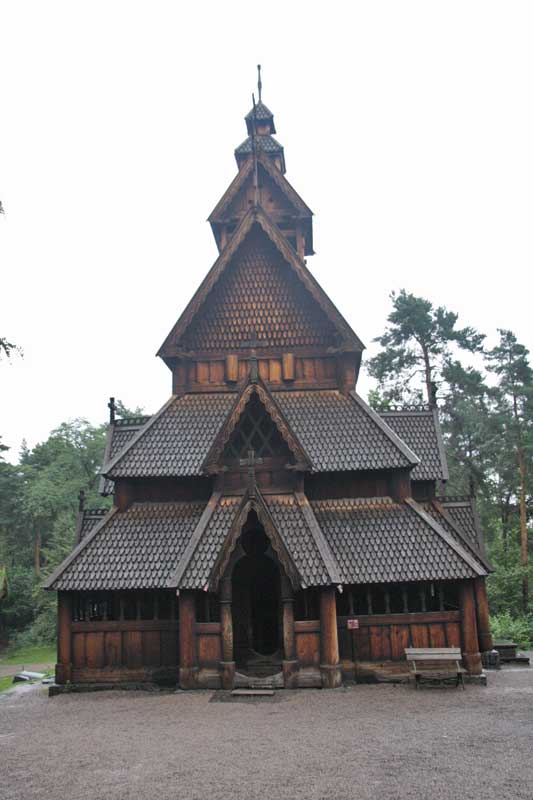 ---


This is the "Fram" (meaning "Forward"), the ship sailed by Roald Amundsen and his
crew of explorers to the South Pole between 1910 and 1912. The ship was restored
and installed in the Fram Museum (where we see it) in 1935.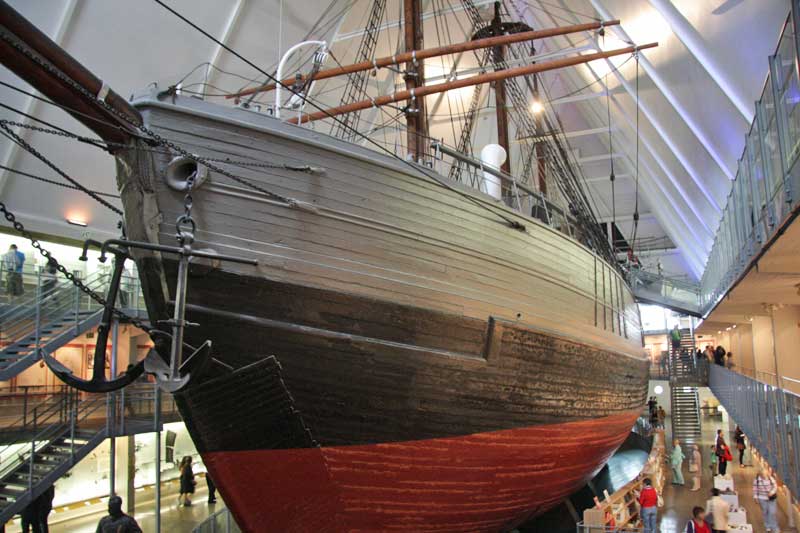 ---


The cabin of Amundsen and of Otto Sverdrup, who led an Arctic expedition (1898-1902).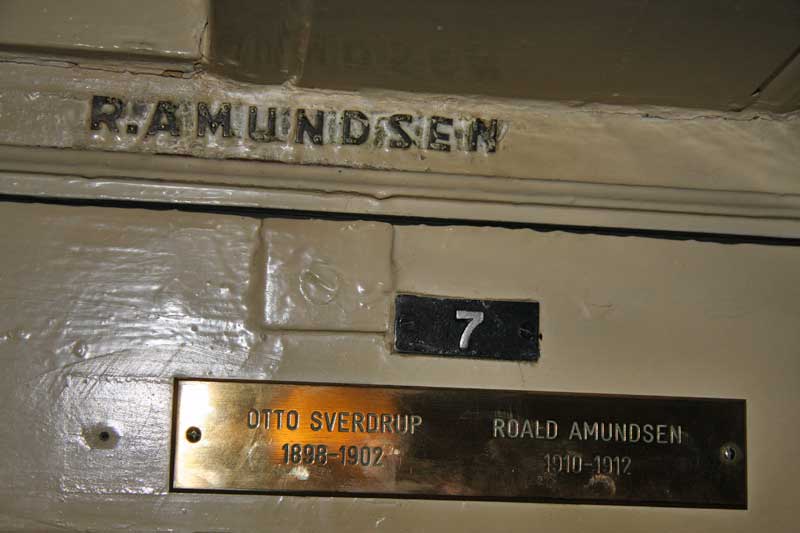 ---


Mary relives her memories of the movie "Titanic", while aboard the "Fram".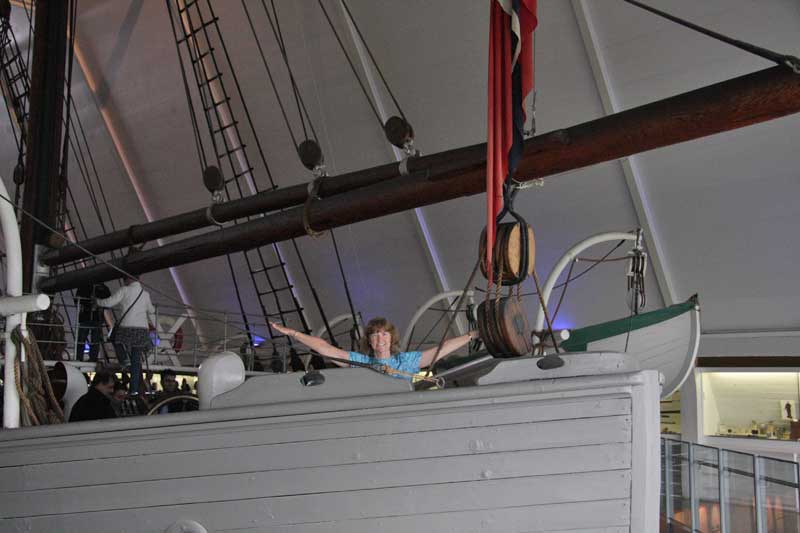 ---


Norwegian adventurer Thor Heyerdahl's "Kon-Tiki" raft, made of balsa tree trunks lashed together with
hemp ropes. Heyerdahl and his crew of five sailed from Peru to French Polynesia in 101 days in 1947.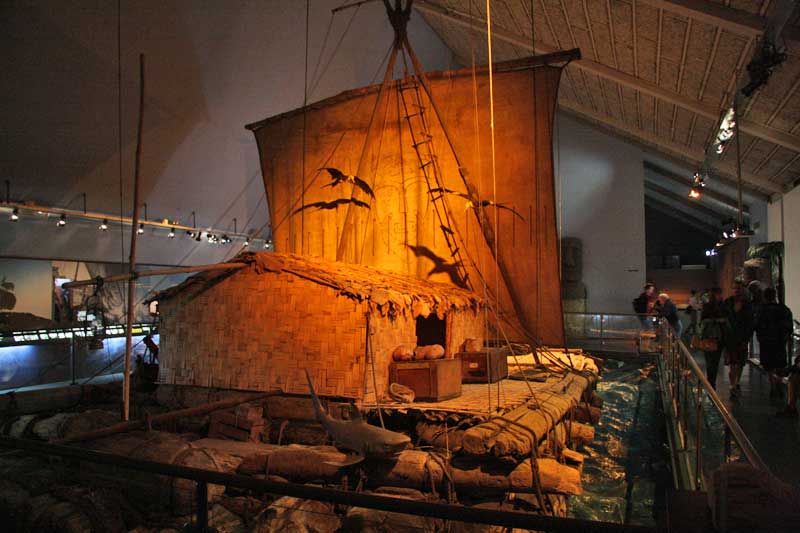 ---


This is the RA-II, a boat made of totora (reeds) and sailed by Thor Heyerdahl from Morocco
to Barbados (1970), proving that a reed boat could be successfully sailed across the Atlantic Ocean.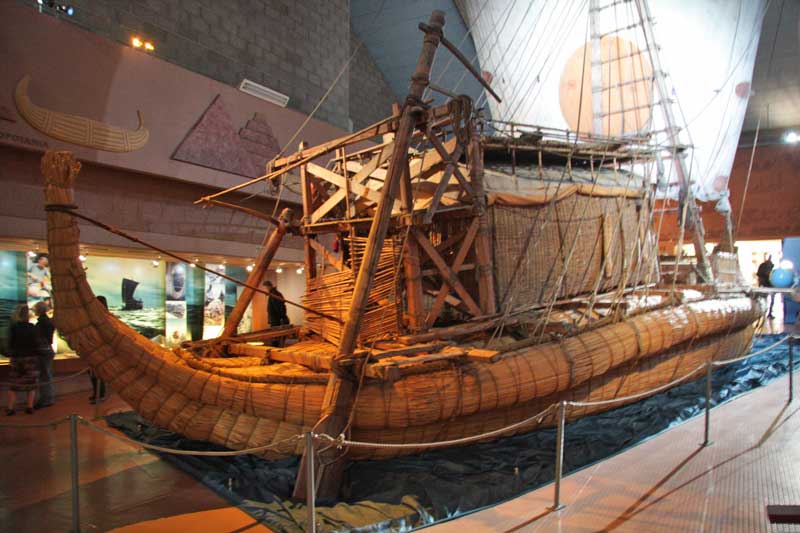 ---


Edvard Munch's (pronounced "Moonk") most famous work, "The Scream" (1893), resides in Oslo. Indicative of
Munch's struggle with mental issues, it has been widely interpreted as representing the universal anxiety of
modern man. (Wikipedia) In Munch's own words, "I was stretched to the limit - nature was screaming in my blood.
After that I gave up hope ever of being able to love again." The Nazis took over Norway in 1940 and Munch
lived in fear of his works being confiscated by the Nazis. Most were saved, and Munch died in 1944 at age 80.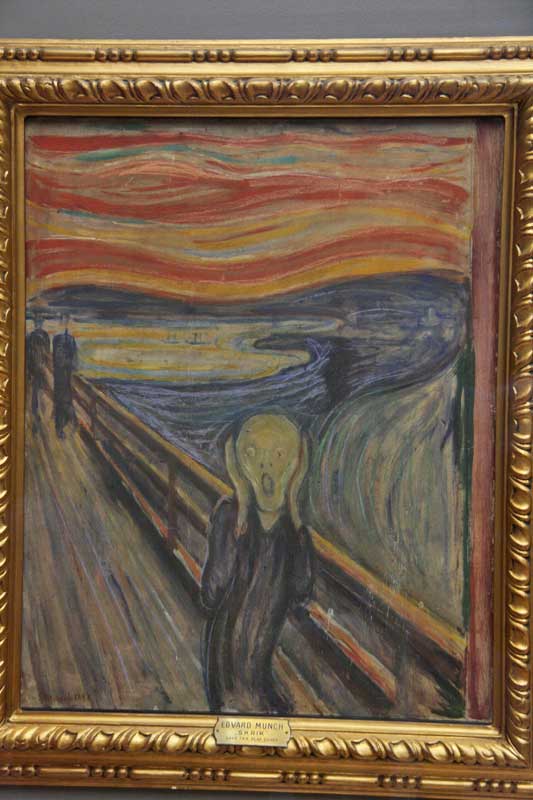 ---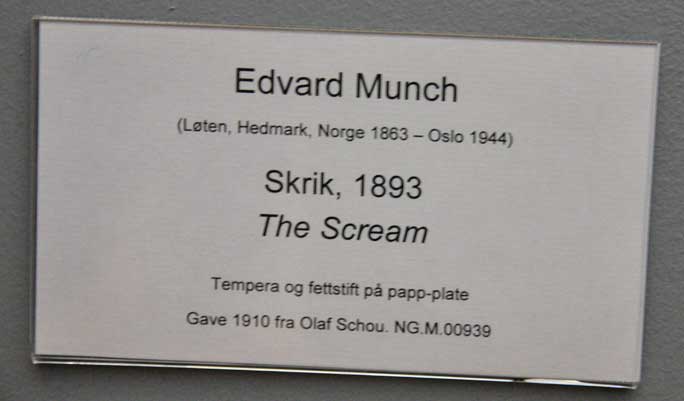 ---


Time for a little fun with dinner and some refreshing beverages.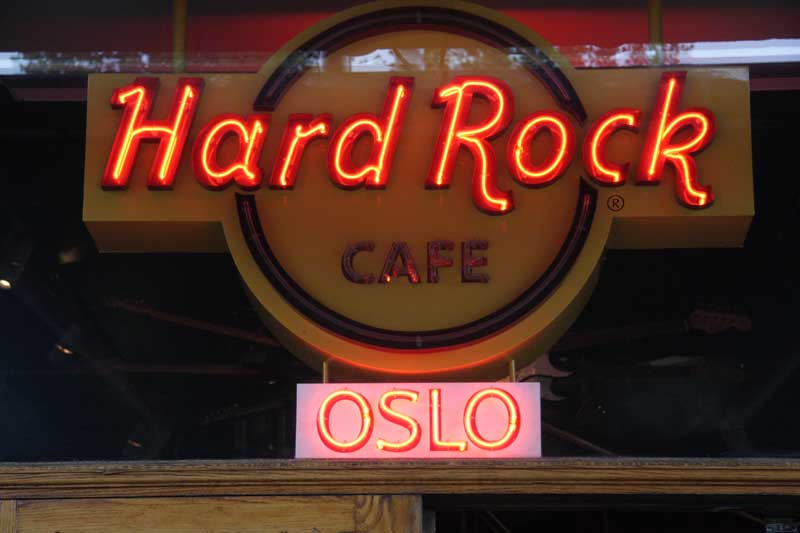 ---


We found the people of Oslo to be very friendly and patient with tourists.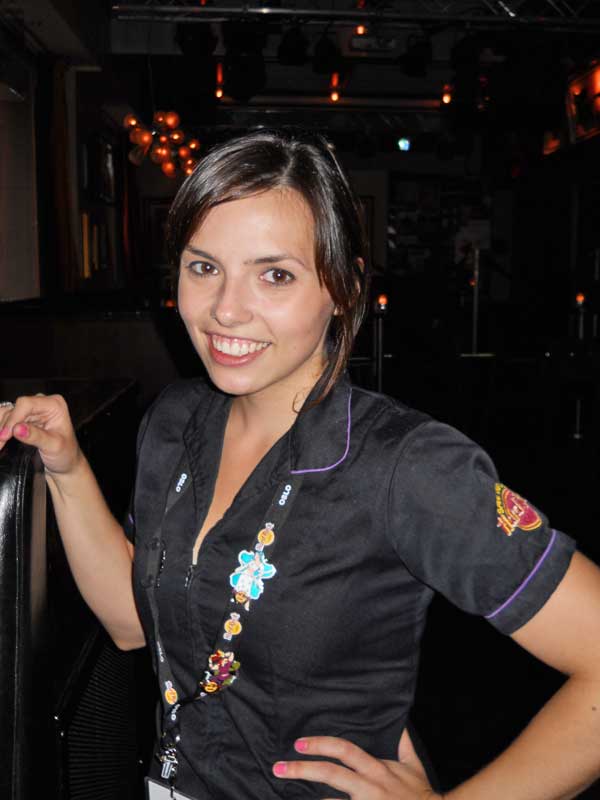 ---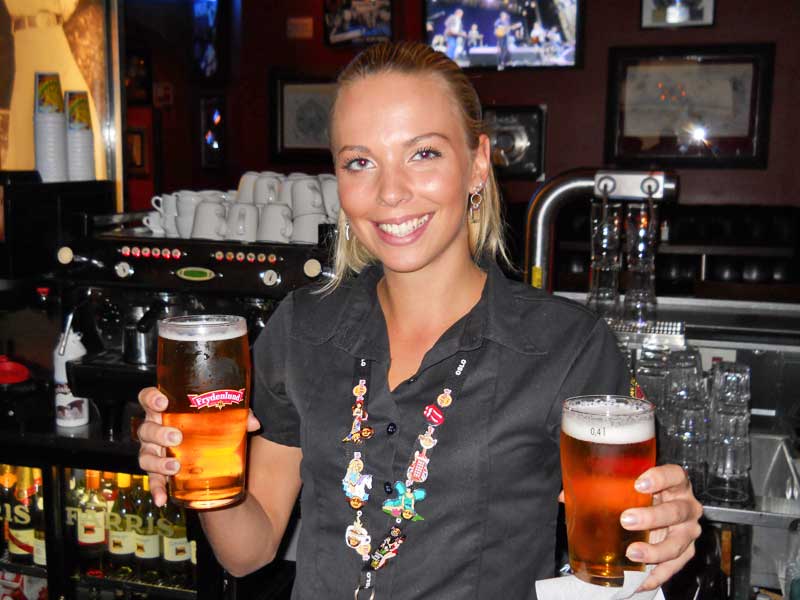 ---


Our grand finale in Oslo, as tomorrow we make our way into Sweden.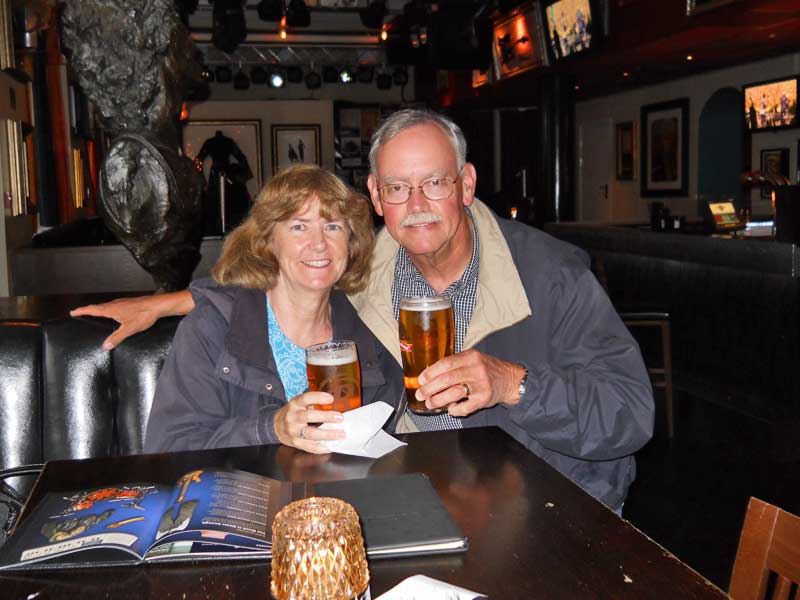 ---
Click to view Sweden

Return to top level