Charlottesville, Virginia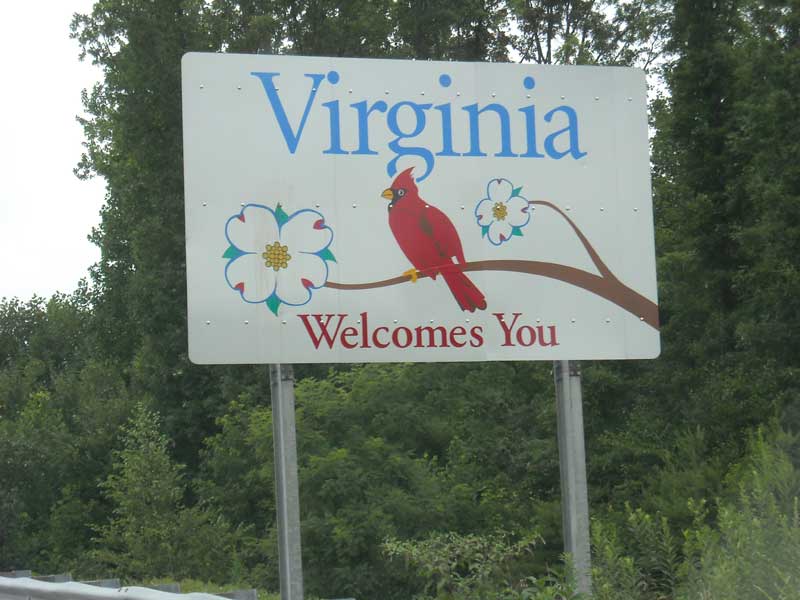 After a beautiful drive through some of the greenest country I've ever seen, we arrive in Charlottesville,
Virginia, home of three former presidents: Thomas Jefferson, James Madison, and James Monroe. Although California
is known as the "golden state", it is really the "brown" state due to its semi-arid climate and the fact that it
seldom rains at all between June and October. We were lucky to have California weather on our trip east this year.



---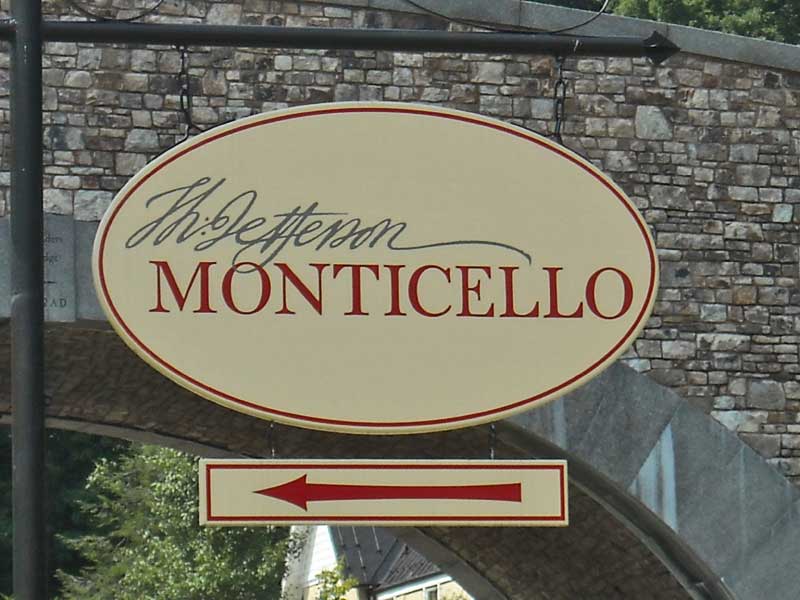 We begin our presidential tours by visiting the home of Thomas Jefferson, the author of the Declaration of Independence.



---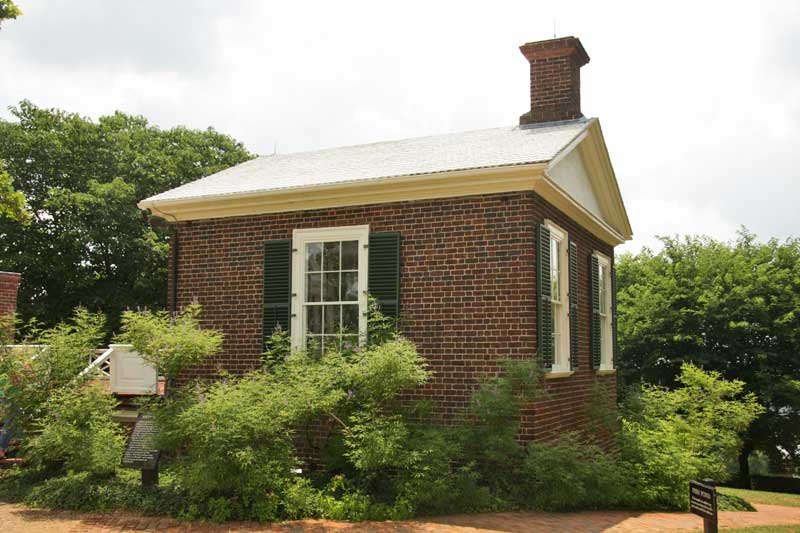 This one-room "house" was home for Thomas and Martha while Monticello was under construction.
We were not allowed inside but we were told the square building measures 18 by 18 feet.



---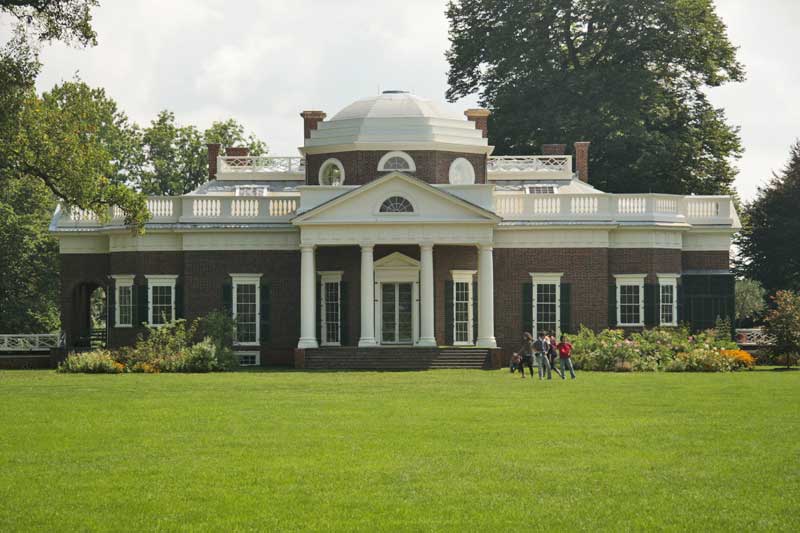 The back side of Monticello today. This view makes for a better photo,
as the front of the house is a bit obscured by an overgrown tree.



---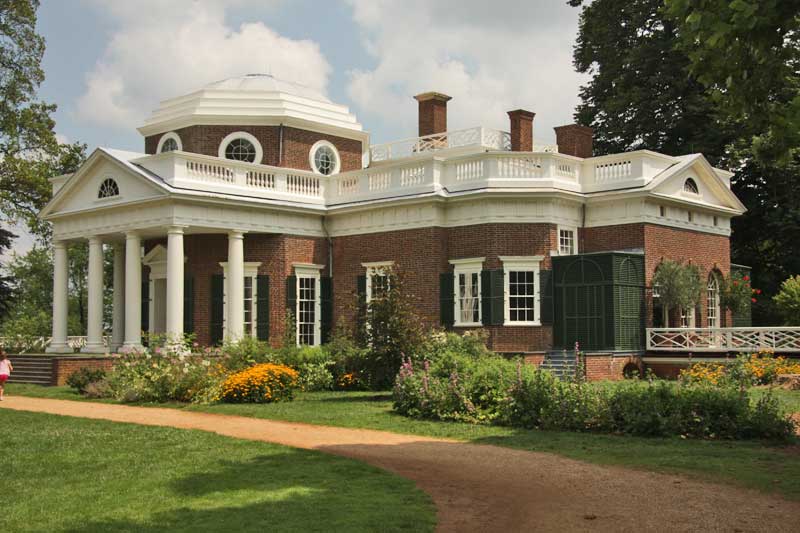 ---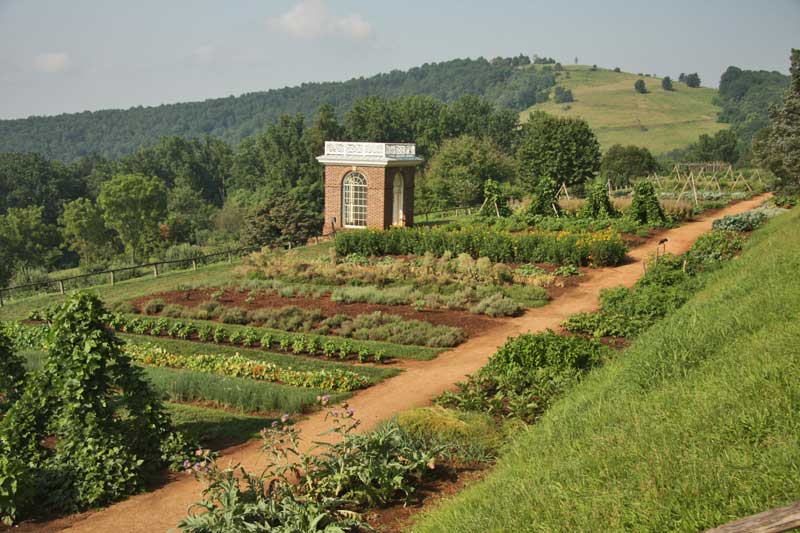 The garden area of Monticello, where the slaves worked to provide
food for the Jefferson family and all other residents at Monticello.



---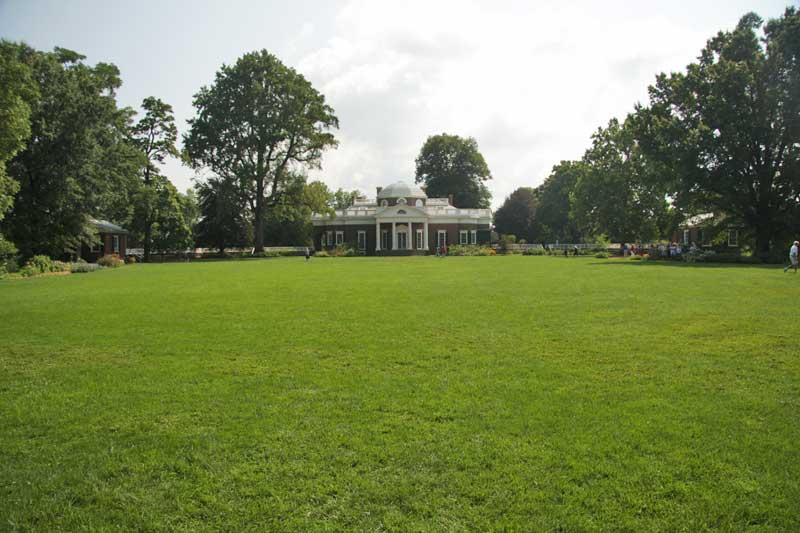 There are acres of lawns at these presidential homes.
I wonder if they had lawn mowers in the 18th century.



---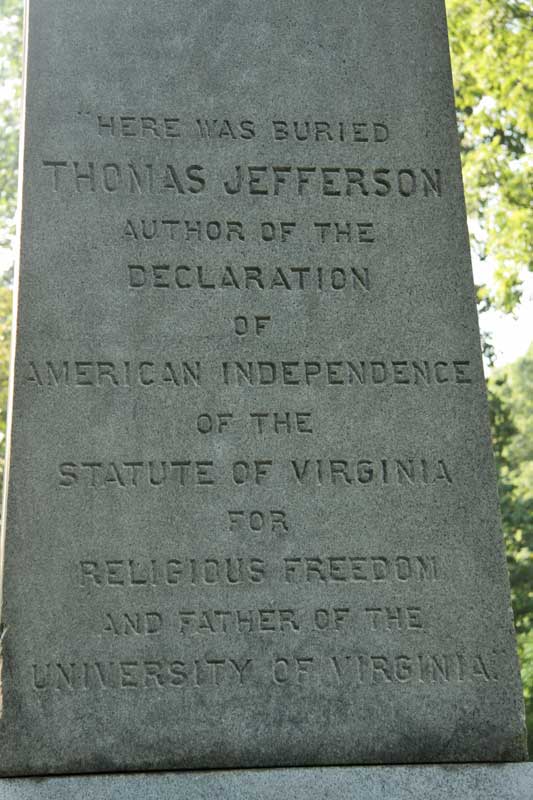 Now we leave Thomas at rest and we move on to visit the home of James and Dolly Madison.



---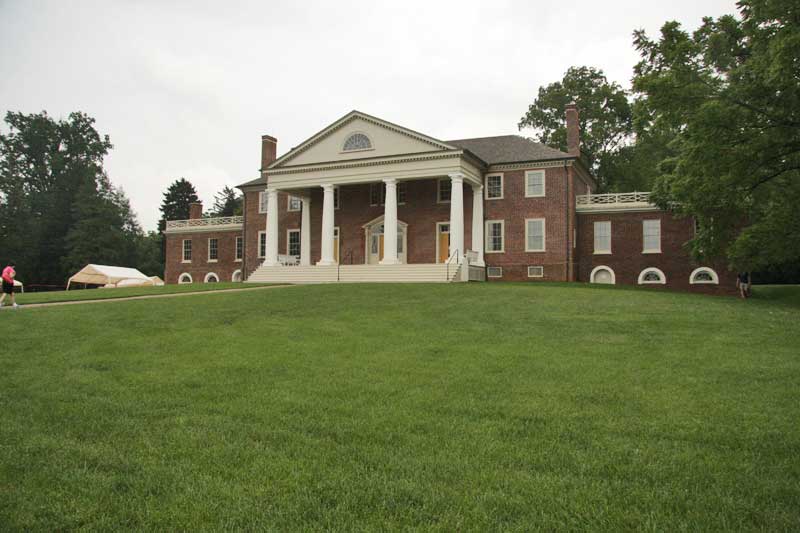 This is "Montpelier", home of the Madison family. Hmmm ... we don't have a name for our house.



---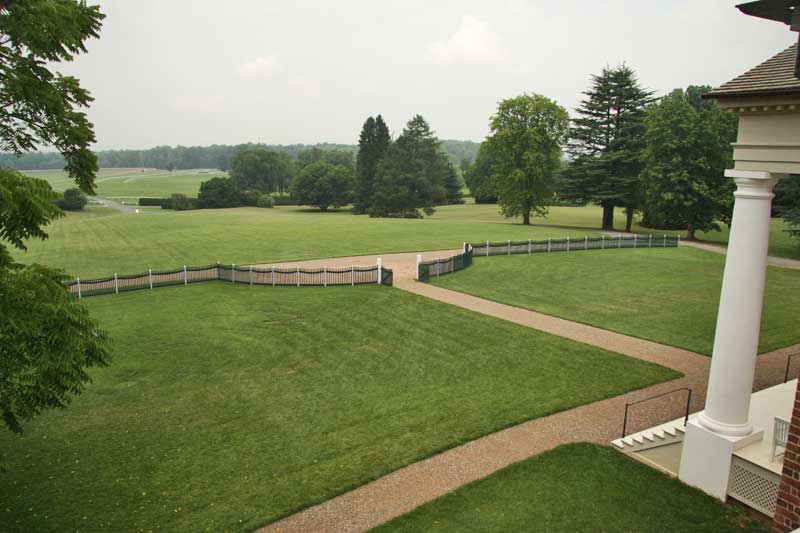 Madison's lawn and horse riding/racing track in the distance.
Maybe they had goats to keep the grass trimmed.



---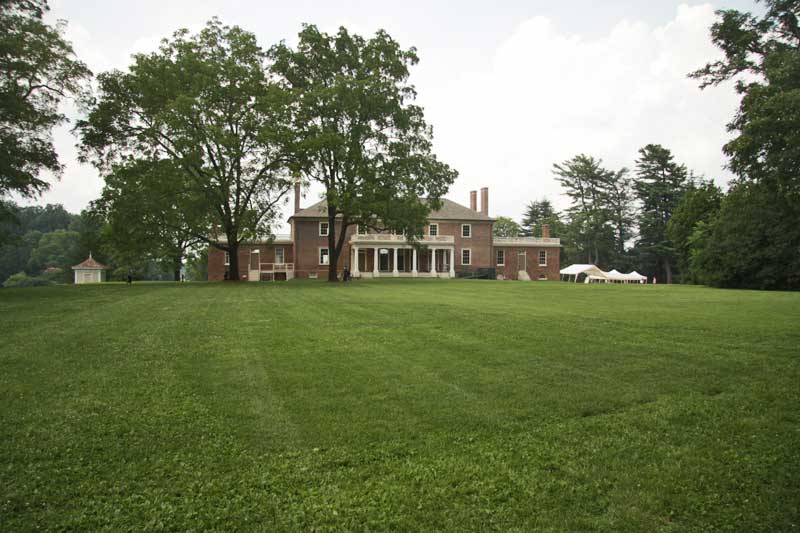 The back yard at Montpelier ... no irrigation necessary. Looks like my back yard. Yeah.
Notice the tents set up on the right side of the picture - see pic below.



---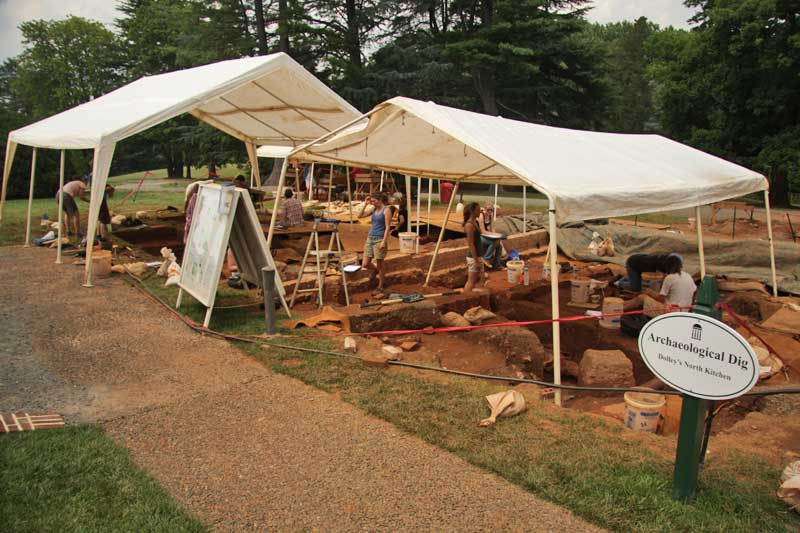 An archaeological dig of Dolly Madison's north kitchen is underway (July, 2009).
One wonders why it was lost in the first place - maybe she was a lousy cook.



---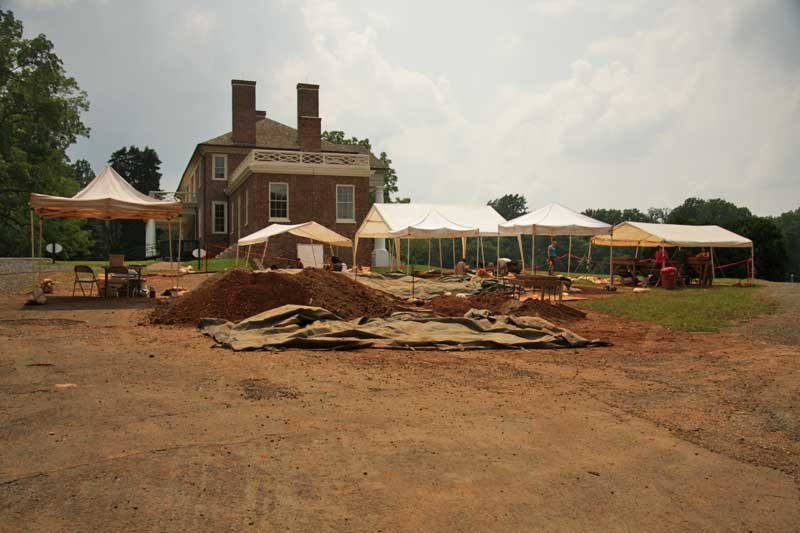 Somebody really wants to find Dolly's kitchen. I'm more interested in their collection of lawn mowers.



---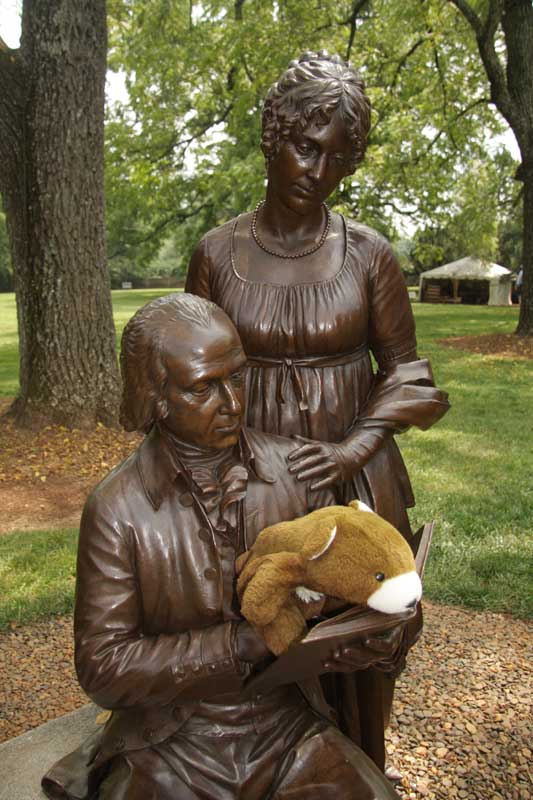 James and Dolly were kind enough to pose with Snuffles, who is straining to view the kitchen dig.
It's time to drive over to James Monroe's house, a short drive from both Madison's and Jefferson's.



---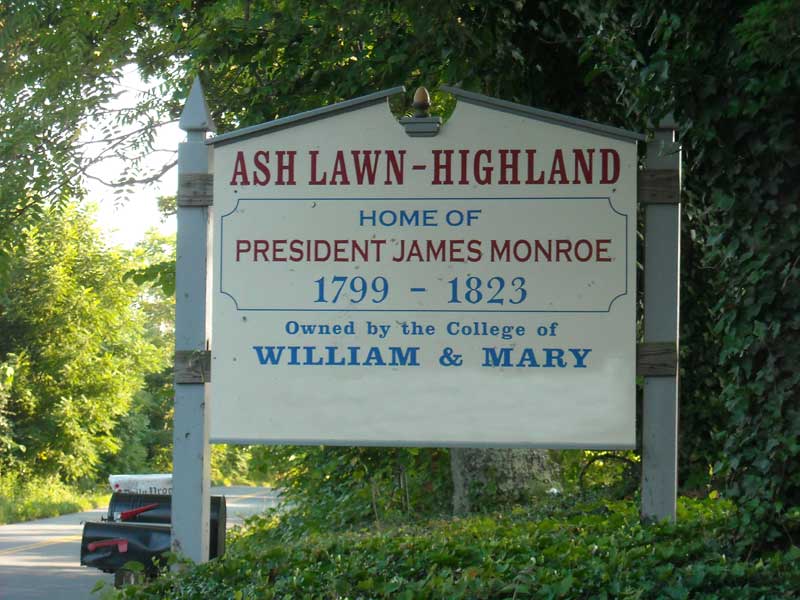 Monroe's house has the most arrogant sounding name, yet it's a fixer-upper compared to Montpelier and Monticello.



---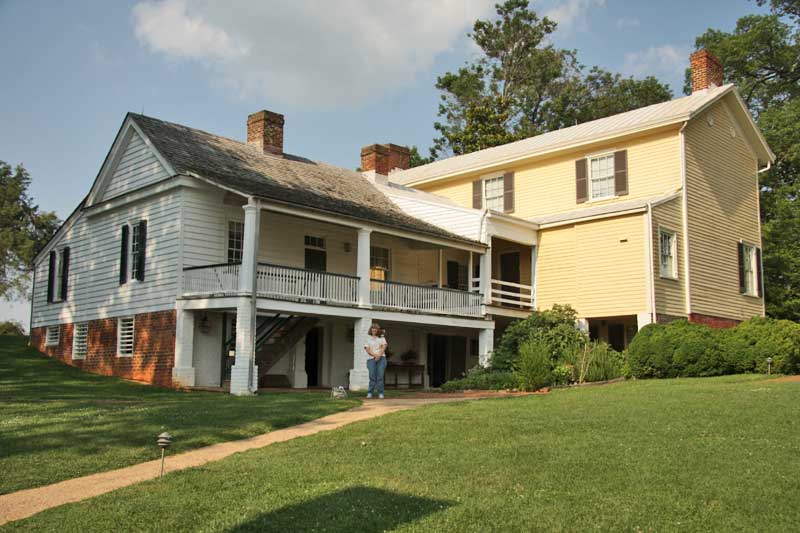 Monroe didn't seem to enjoy the financial success that his peers did, but he STILL had a lot of lawn to mow.



---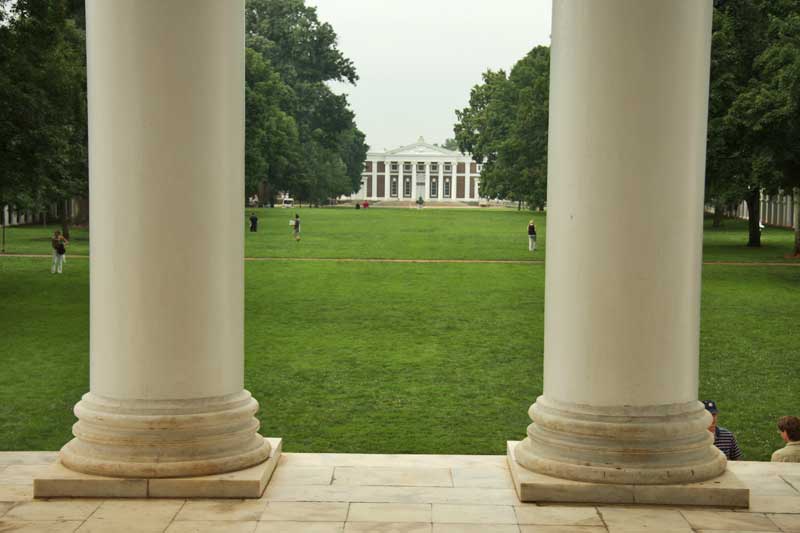 The University of Virginia, conceived and designed primarily by Thomas Jefferson,
was considered by Jefferson to be one of his life's biggest accomplishments.



---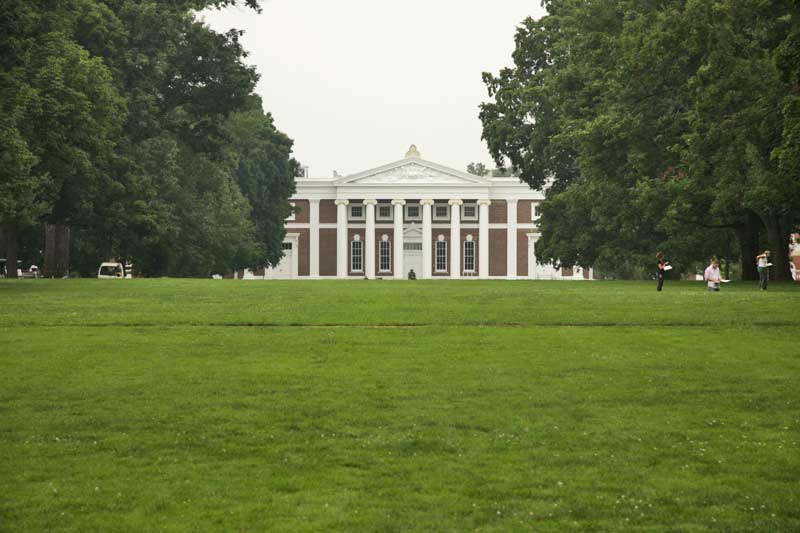 The architecture at the U. of Virginia is definitely Jeffersonian in style,
reflecting his preference for Italian design and also his time spent in France.



---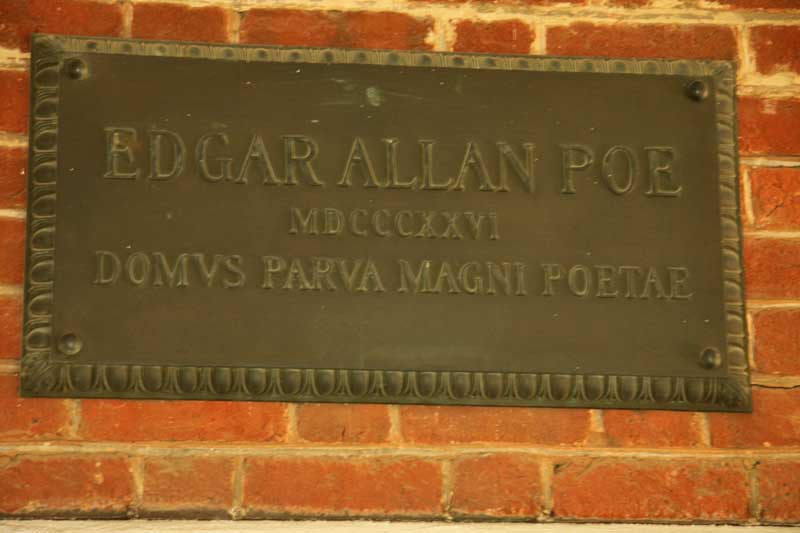 One of the U. of Virginia's most prominent students, if only for one year, was Edgar
Allan Poe. His room on campus, #13, is preserved as a memorial to him. It is located
in a prestigious dormitory reserved for fourth-year students with the highest GPAs.



---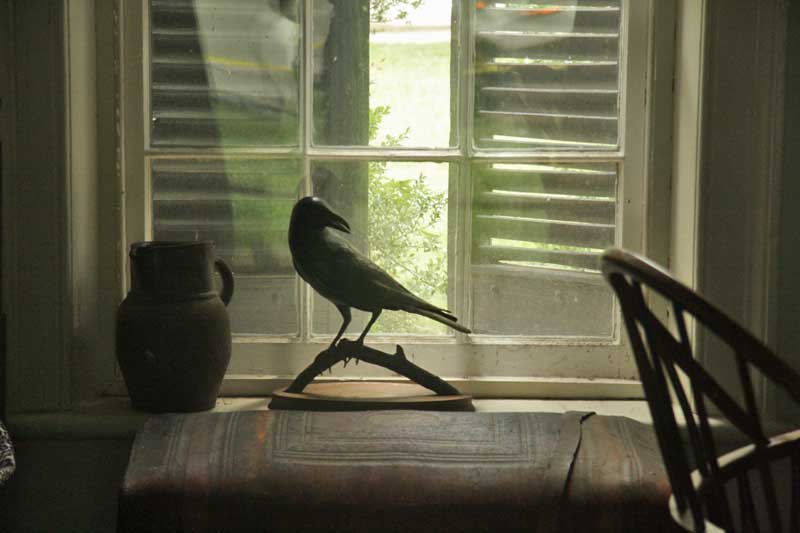 "The Raven", one of the world's best known poems, is Poe's most popular work. A statue of the
raven sits perched in Poe's preserved dorm room ... can you hear him? .... "Nevermore".



---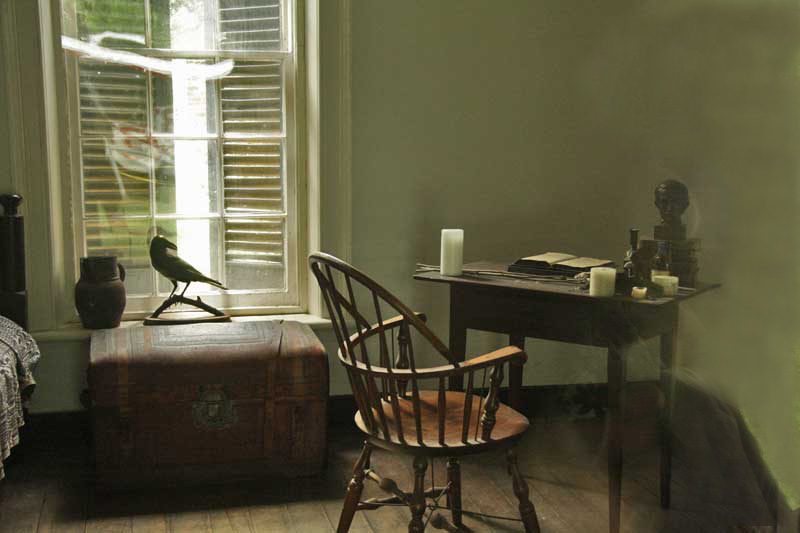 I'm sure most dorm rooms of today look much like Poe's sparsely furnished model ... don't they?



---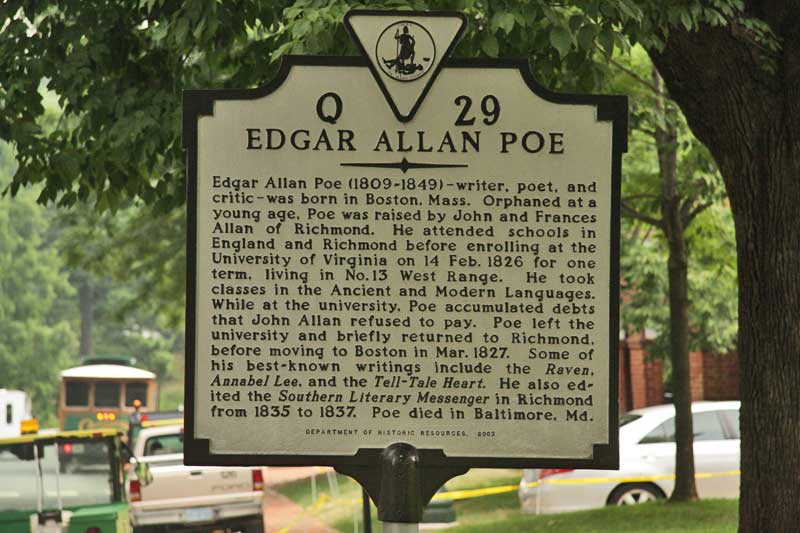 ---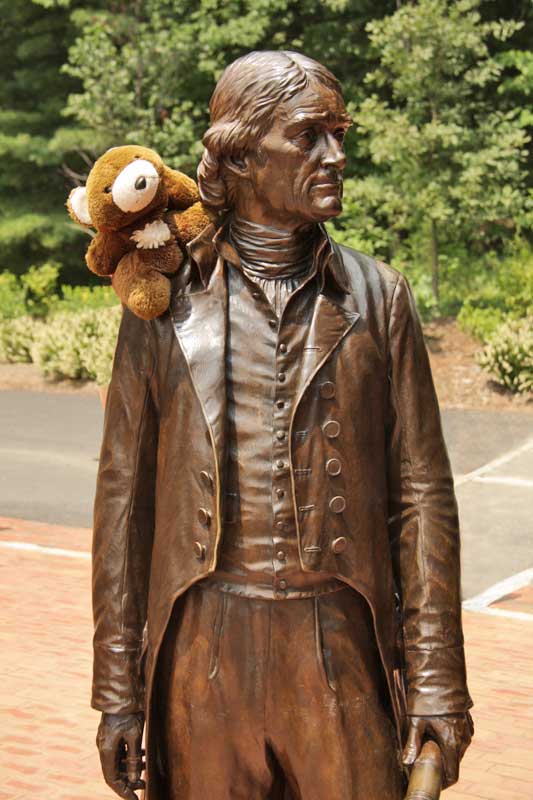 It's time to leave the Charlottesville area and head east for Williamsburg, VA.
Snuffles whispers goodbye to his old friend Tom Jefferson as we hit the road.



---
Click for Williamsburg, Jamestown, Yorktown

Return to top level