Ground Zero, New York City

During our vacation planning this year, we wanted to visit New York and had
Ground Zero on our list of "must see" places. The area is now a busy construction
site, with a memorial located in a building adjacent to the fenced off
construction zone. There are many photos, mementos, and stories within
the memorial - the following two pictures were taken there.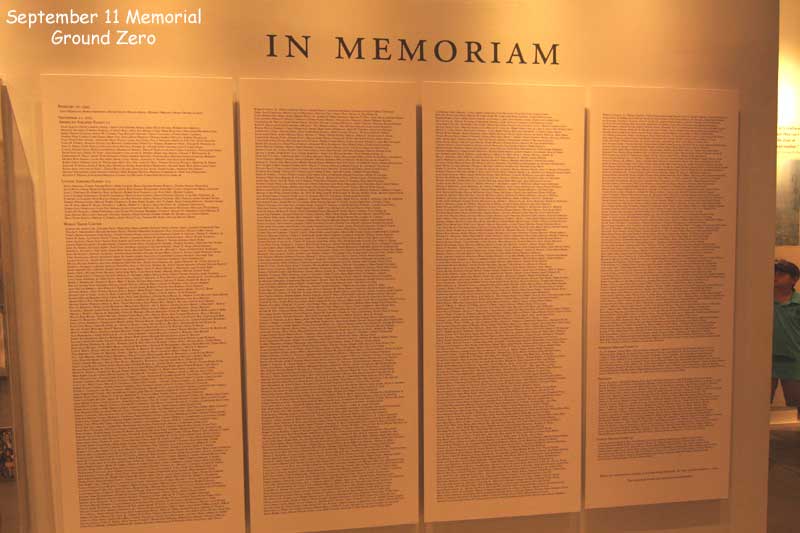 The names of more than 2800 people lost at the World Trade Center are
listed here at the small, but very moving, memorial to the attack.



---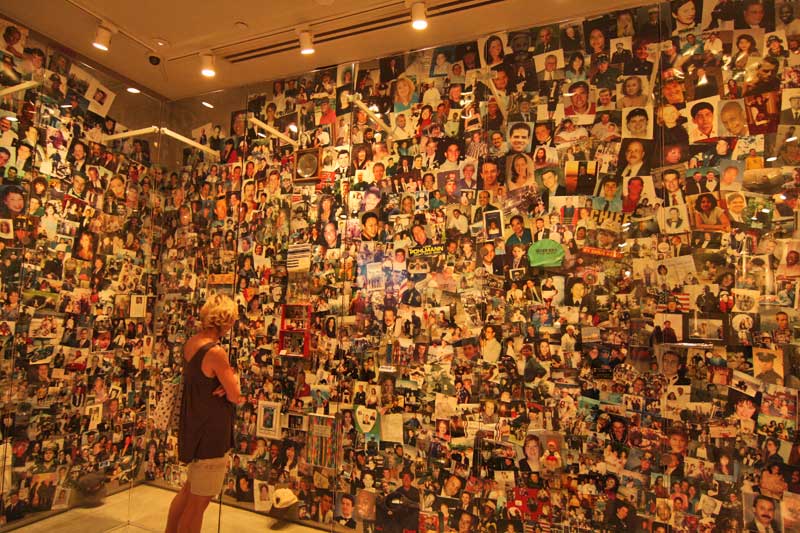 The faces of those who were lost and those that have never been recovered are remembered.



---


A dedication to the many firefighters who paid the ultimate price is
on the outside wall of the building that houses the Sept. 11th memorial.



---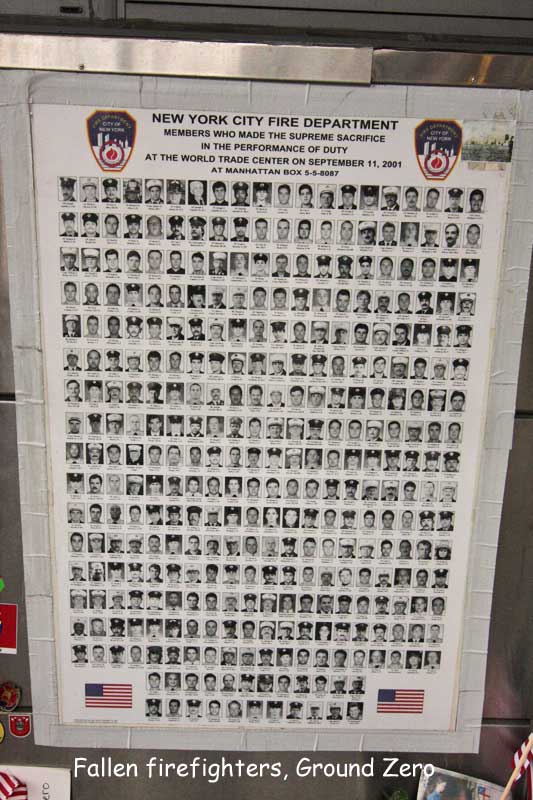 ---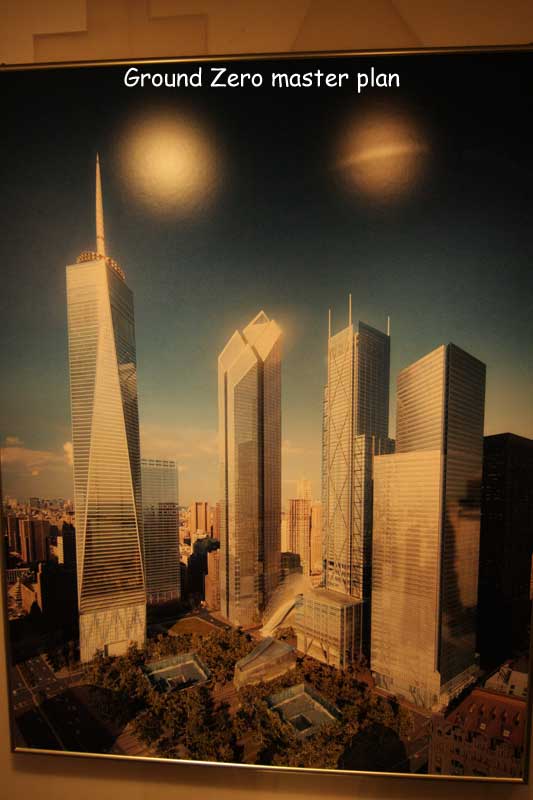 A photograph of the Master Plan for the reconstruction of the World Trade Center
site. The two square images at the bottom of the photo are fountains located at
the site of the two original WTC towers. The following three pictures show the state
of construction at the site as of July, 2009. One building is now finished and
the foundations of several others can be seen in the photos. The site is a sea of
cranes, steel, and concrete, all woven together in an environment of patriotic optimism.



---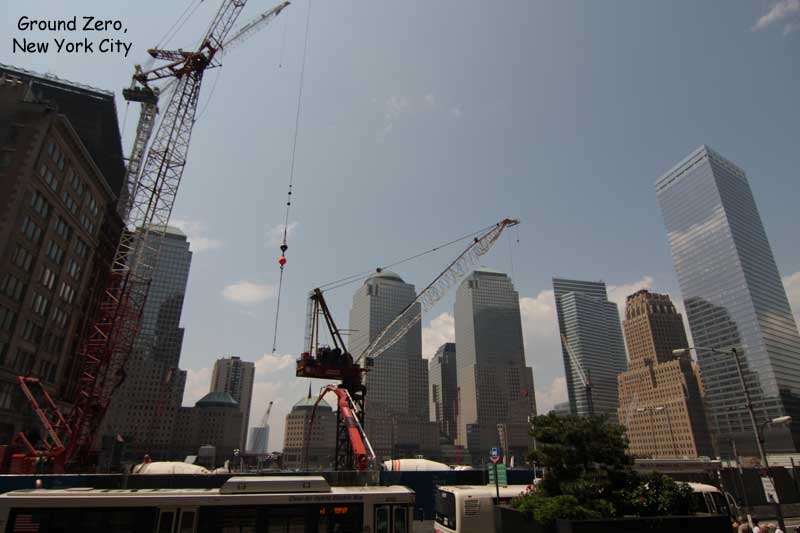 ---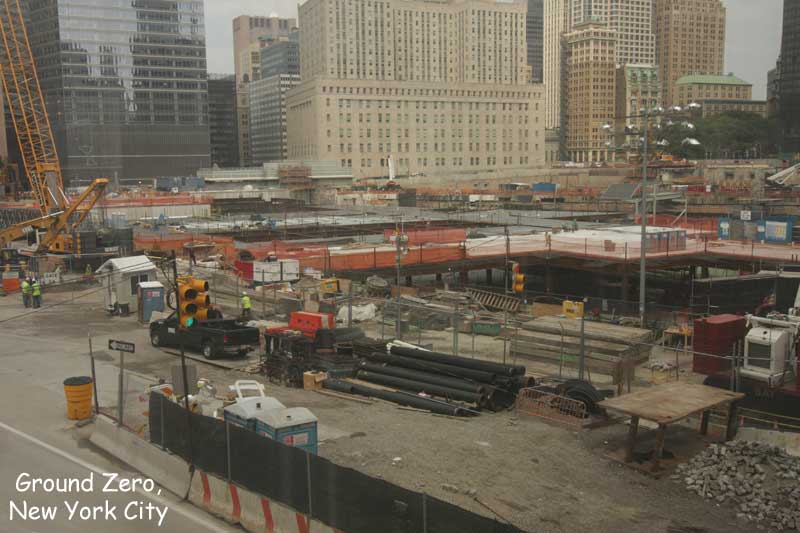 ---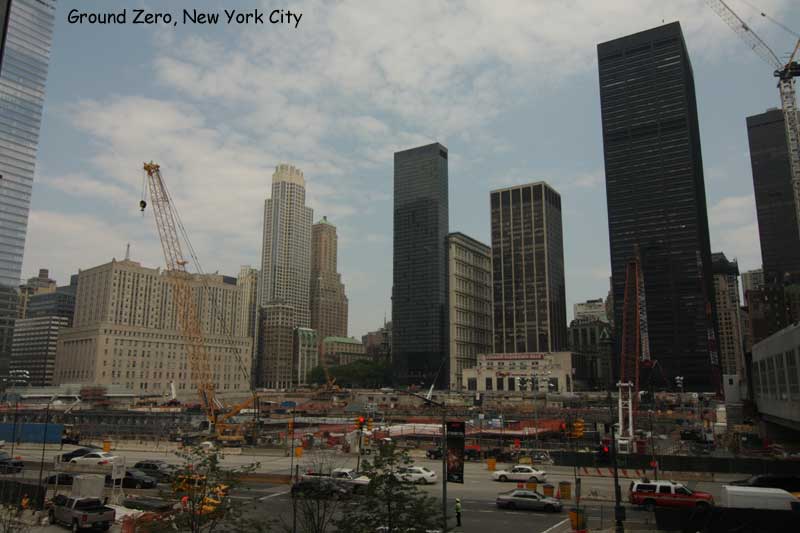 ---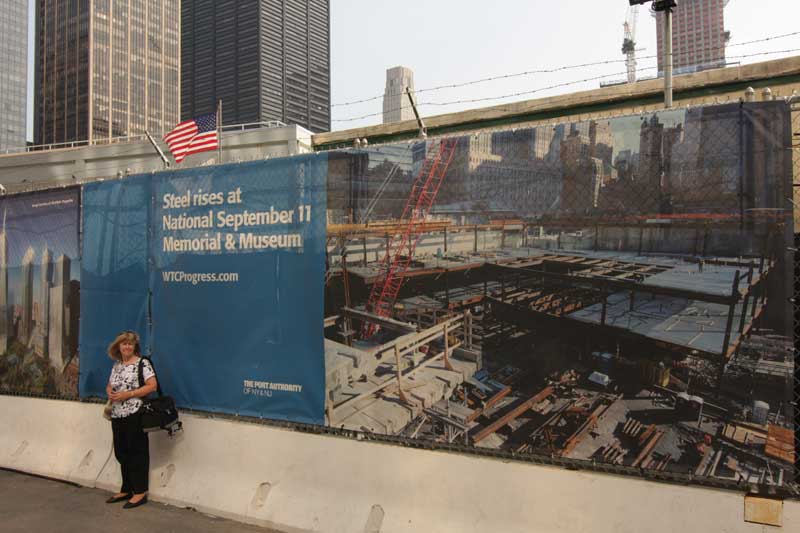 We spent an afternoon touring the site and the memorial. Although it was
not a "fun" part of our vacation, it was something we wanted to do and
it was well worth it. Hopefully we can return to see the finished site.
Click below to follow us up to Boston.



---
Click here for Boston

Return to top level