North Carolina

We began our vacation this year by flying to Asheville, NC, and meeting
up with old friends (from military days), Don and Mary Ross. Our first
stop was the Biltmore mansion, the largest (255 rooms) private home in the US.
This is the best picture I can find to illustrate the word "excessive".
The house, built originally on 125,000 acres as a place to showcase an extensive
art collection, was finished in 1895. The George Vanderbilt family of three moved
into the home and, amazingly, nobody was permanently lost in the depths of it.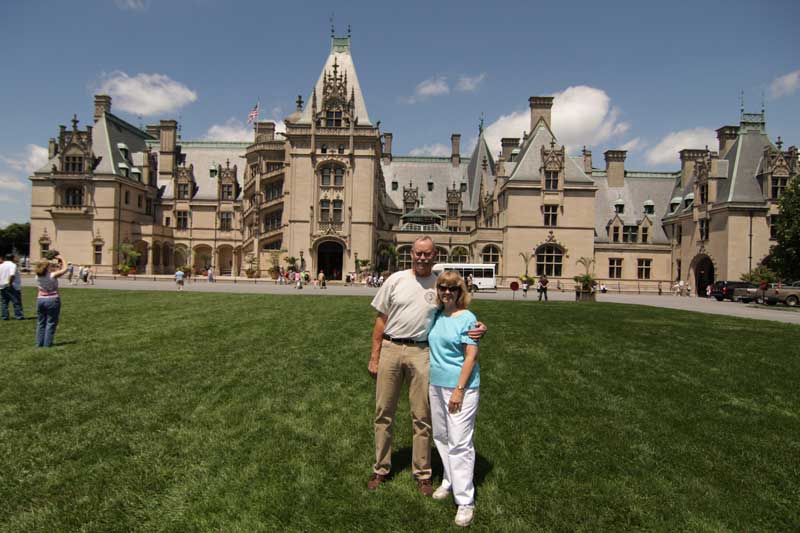 ---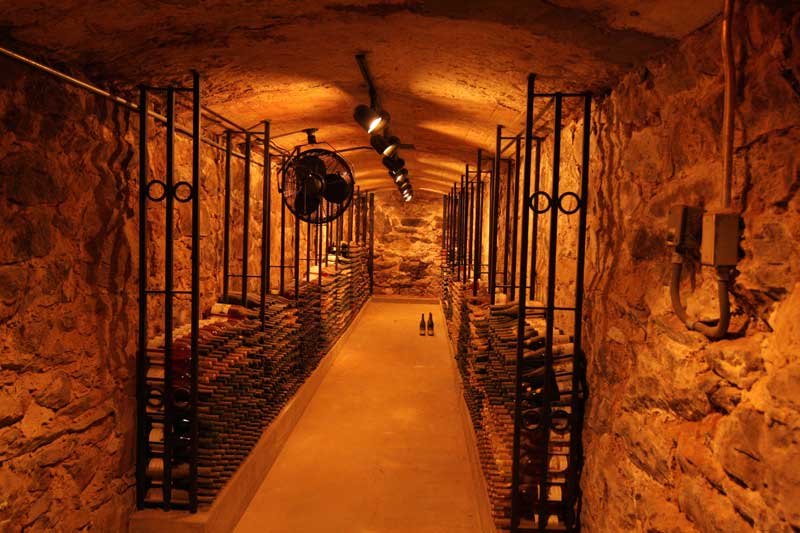 This is the wine cellar at the Biltmore mansion. It's one of my favorite
pictures because I use it to justify to Mary why I "need" a high-end camera.
This is not a pic you can take with a point-and-shoot. A flash would wash out
the depth and you'd never see the back half of the cellar. A low-end camera cannot
adjust the film speed to a fast enough setting to take the pic without a flash.
Details: Canon EOS 40D, f/4, 1/20 sec, ISO=1600



---


A short drive takes us to Chimney Rock and Lake Lure, NC, home of at least three
claims to fame: two movies were filmed here, The Last of the Mohicans and Dirty Dancing,
and the 315-foot granite monolith itself, Chimney Rock, seen above.



---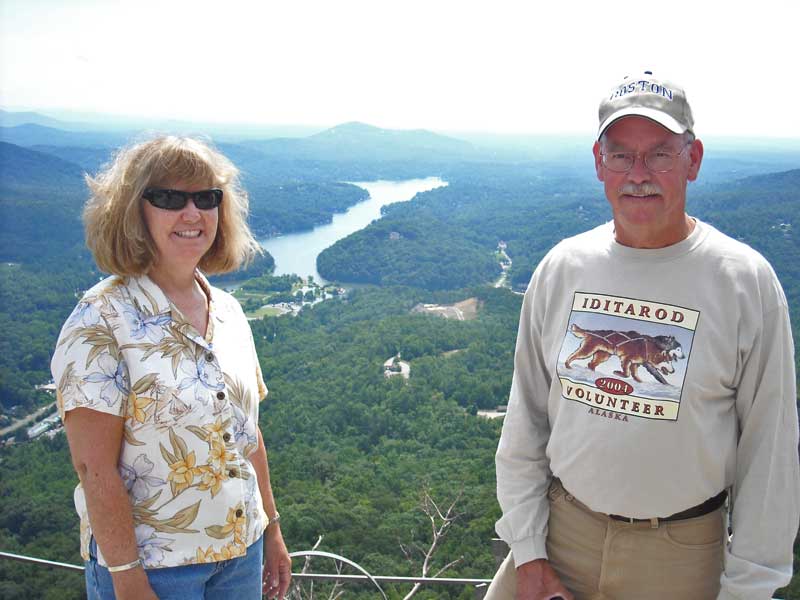 Lake Lure in the background - this pic was taken from atop Chimney Rock.



---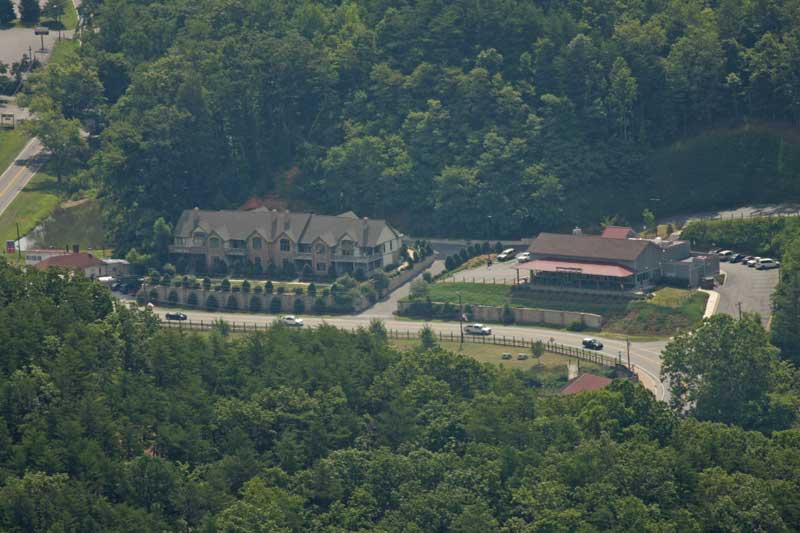 The building where Dirty Dancing was filmed, taken from Chimney Rock ... recognize it?



---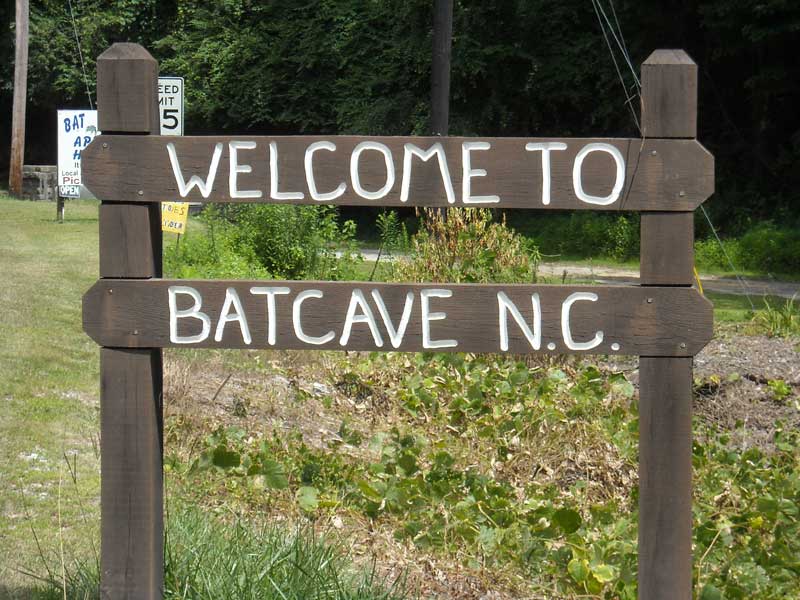 We leave the Chimney Rock area and head north for the Blue Ridge Parkway.
North Carolina does have some interesting names for its small towns.



---


A typical scene along the Blue Ridge Parkway - layers of rolling green
hills, mountain and valley vistas, all part of the Southern Appalachians
for 469 miles from southwestern North Carolina, north into Virginia.



---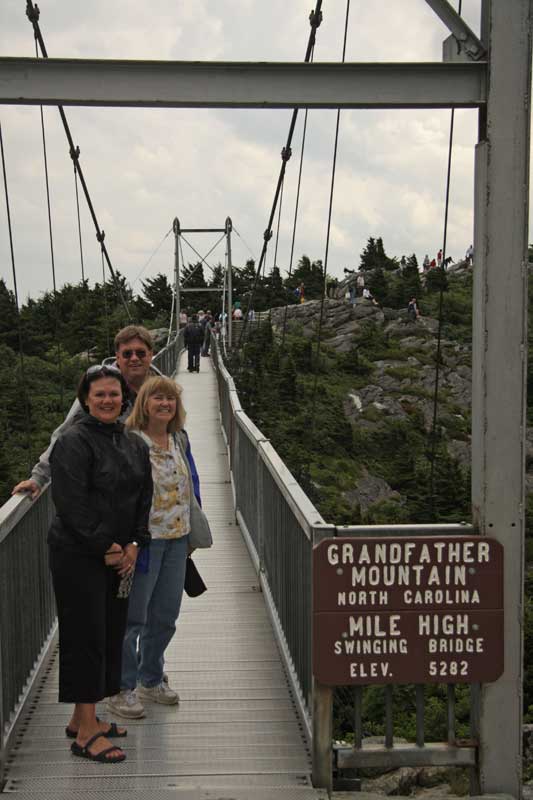 As we prepare to leave the Parkway, our last stop is Grandfather Mountain, a privately
owned mountain nearly 6,000 feet above sea level, operated as a scenic travel attraction
and a nature preserve. The Mile High Swinging Bridge allows access to Linville Peak.



---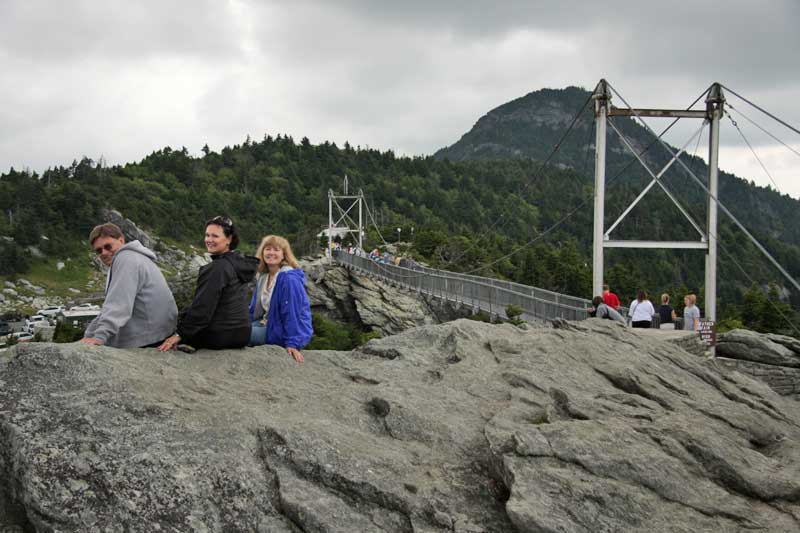 Don, Mary (Ross), and Mary (Johnson) enjoy the view after crossing the swinging bridge.


---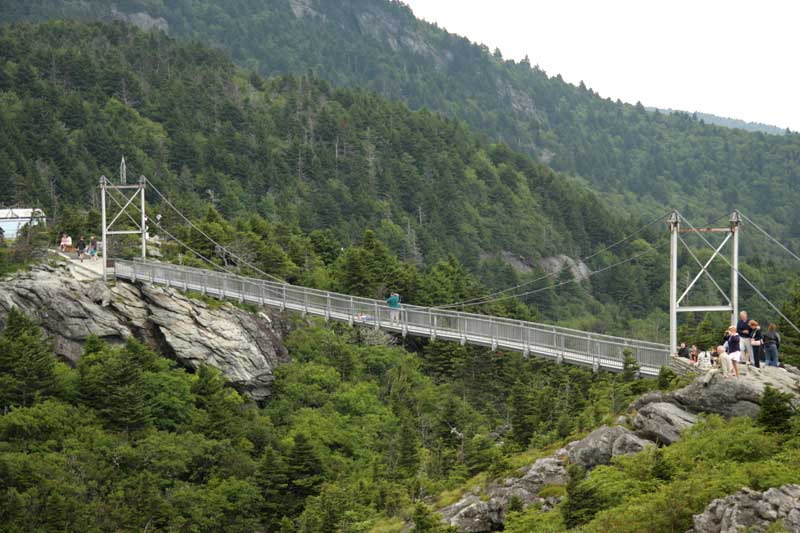 The Mile High Swinging Bridge really is at an elevation of 5,280 feet (in the middle) and
is 228 feet long, spanning an 80-foot chasm. The term "swinging" applies to suspension bridges,
which are allowed to sway. There are spring-loaded cables used to minimize side-to-side movement.



---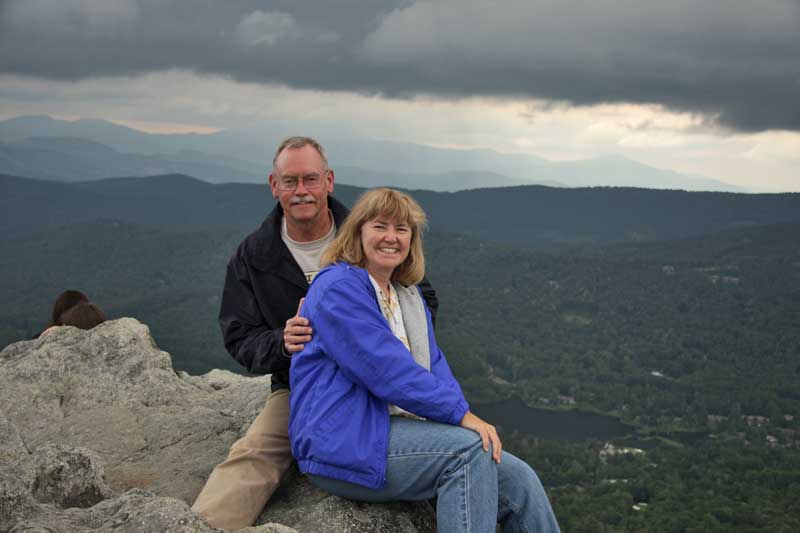 We're smiling, but we're also keeping an eye on that rain cloud just above us.



---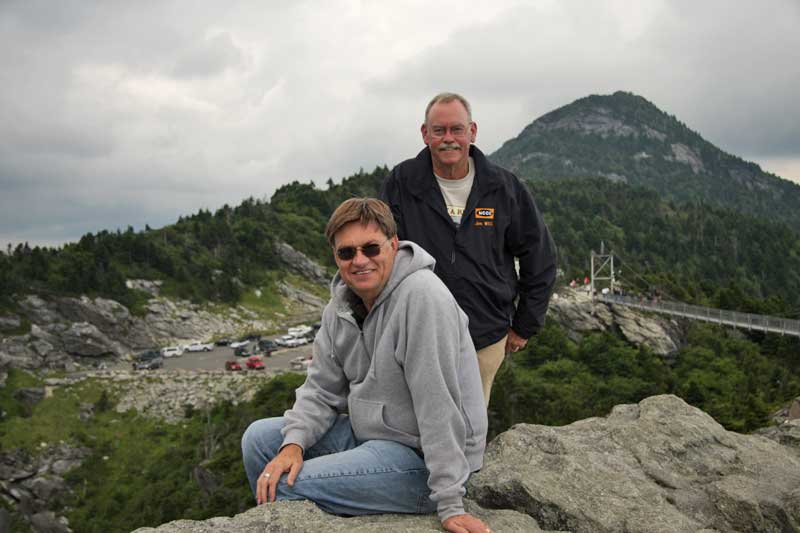 Don and I are thinking of ways to embellish the story of how we climbed this mountain. Right.
From here we move on to Virginia, with our first stop being in Charlottesville.


---
Click here for Charlottesville

Return to top level