Welcome!
The following pictures were taken during the 2002 Iditarod Sled
Dog Race from Anchorage to Nome, Alaska. This year our little
Iditarod support group here in CA sponsored an "Iditarider",
the person that rides in the sled, as a passenger, from Anchorage
to a point about 10 miles up the Trail. This is a fund raiser
program for the race and our bid captured the sled of musher
Bruce Lee. We asked Miss Ebba Katchatag, from the village of
Unalakleet (an Iditarod checkpoint), to be our Iditarider and many
of the photos here show her experiences at the Musher's Banquet and
at the start of the race. Ebba is a high school student in Unalakleet
and mushes her own team of dogs at home.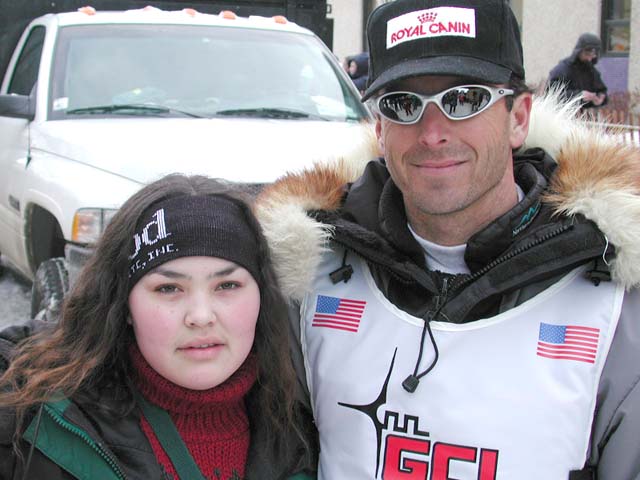 Ebba with Doug Swingley, winner of the last three Iditarods.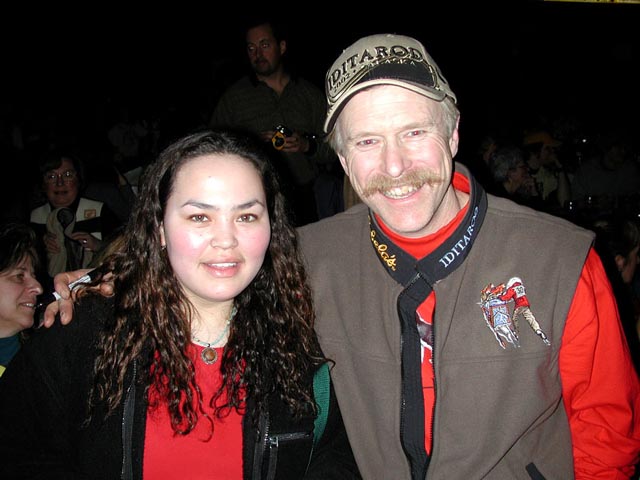 Fellow Californian Jeff King knows Ebba's family in Unalakleet.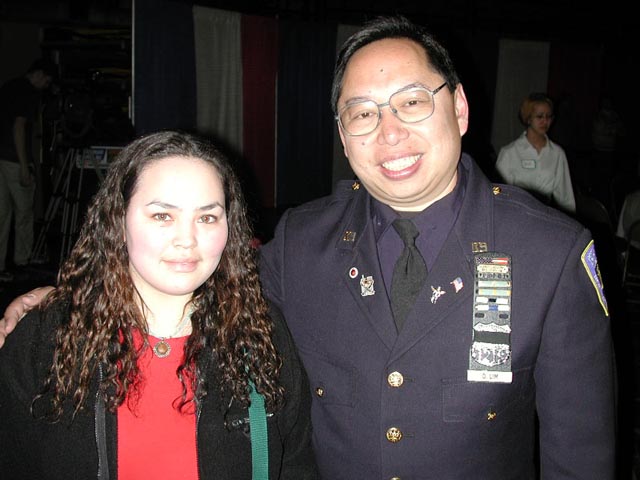 This man is NYC Port Authority officer David Lim, whose dog, officer Sirius, was a casualty on September 11.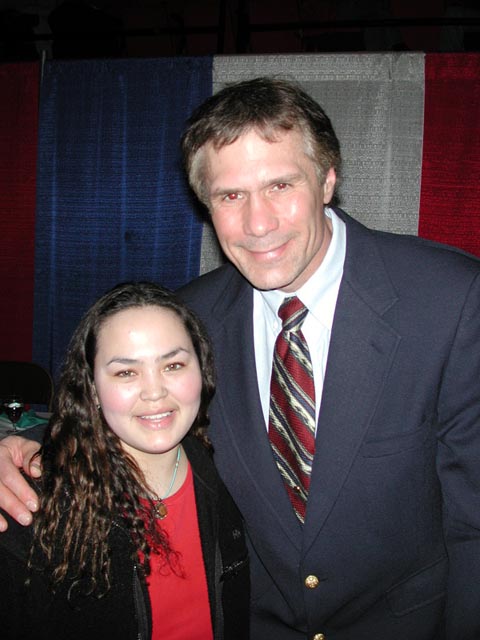 Dr. Stu Nelson, not often seen in a suit (!), is the chief
veterinarian at this year's Iditarod.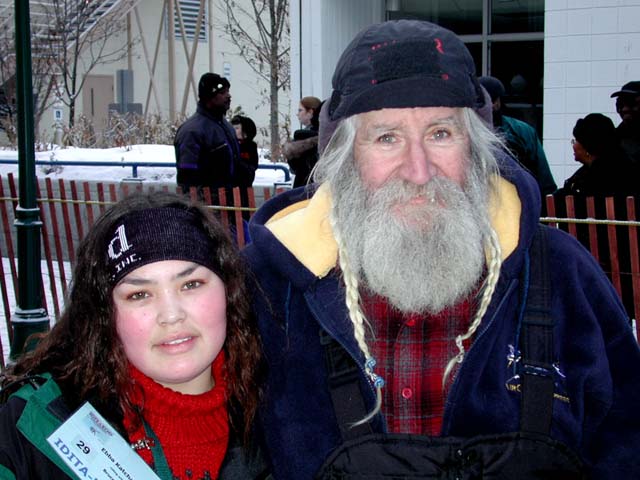 Charlie Boulding also knows Ebba and her family through his
travels along the Iditarod Trail.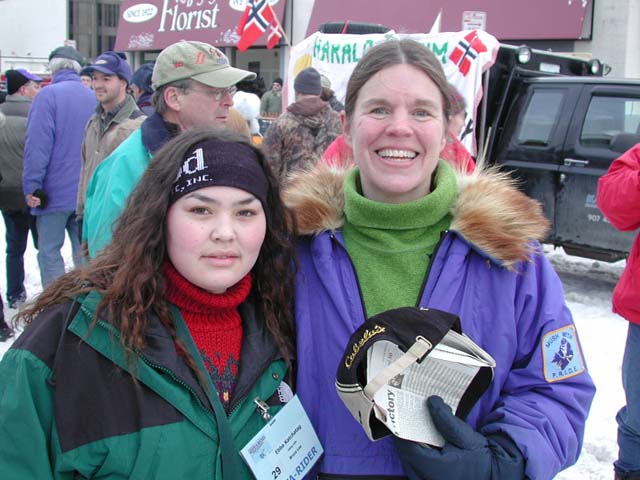 Susan Butcher paused for a picture as she looked over the teams
at the starting line.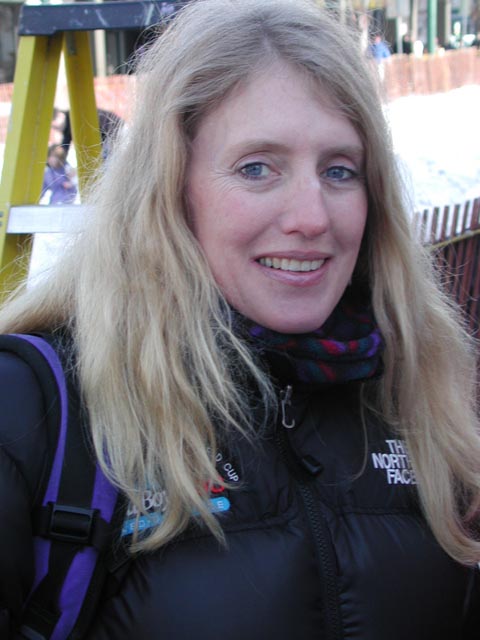 Libby Riddles, the first woman to win the Iditarod, enjoying the
race start.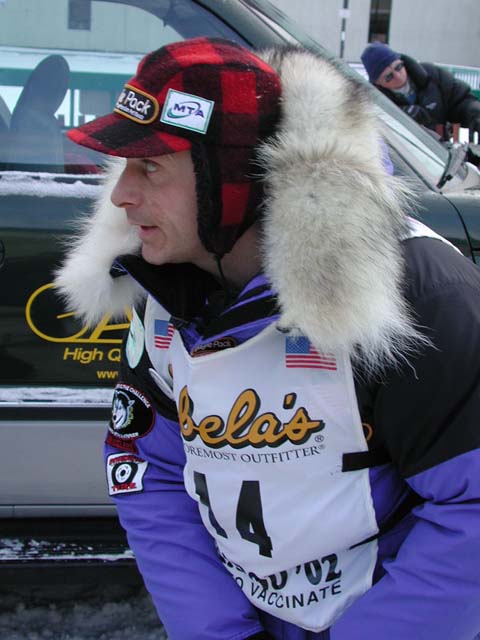 Martin Buser gets ready to go as his team approaches the starting line.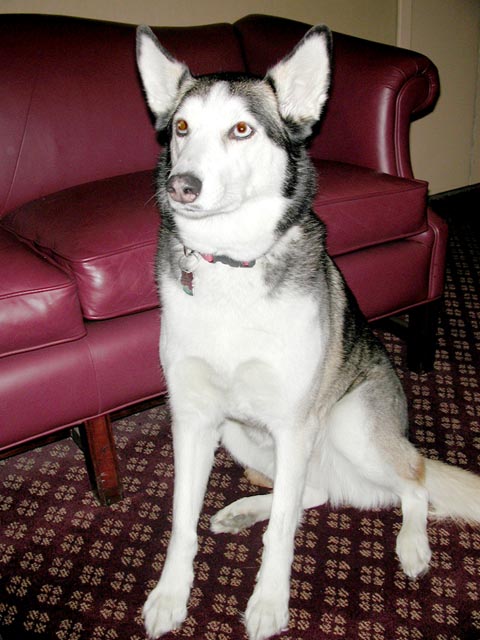 OK, I heard it ... who said it?
Who said ... PIZZA!!!?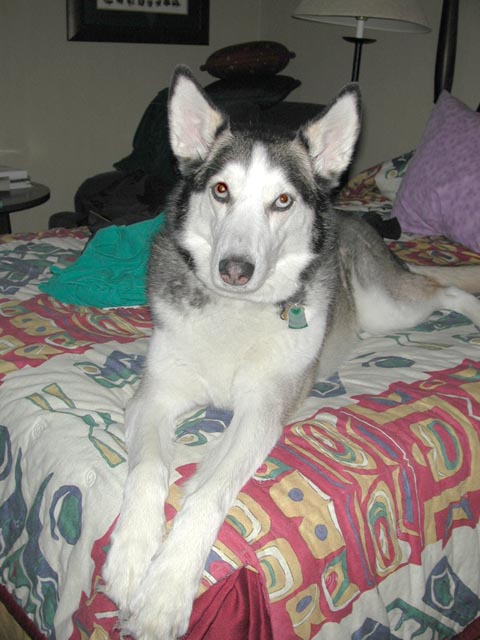 Well, that pizza was delicious ... time
for a little Zuma-power-nap. Looking
forward to lots of Trail stories this year!

Click for Rainy Pass pix




Home