The Aran Islands
---
On our way to the ferry that took us to Inishmore, the largest of the Aran Islands just off the
coast of Ireland (outside of Galway Bay), we see some of the local rural sights. I decided that
this is what a typical Irish house looks like. It's very neat, well-maintained, and always
presentable. It seems that so many are like this, no matter where you go in the country. Does every
homeowner have a "yard man" to keep their home and grounds looking like this? I need a yard man.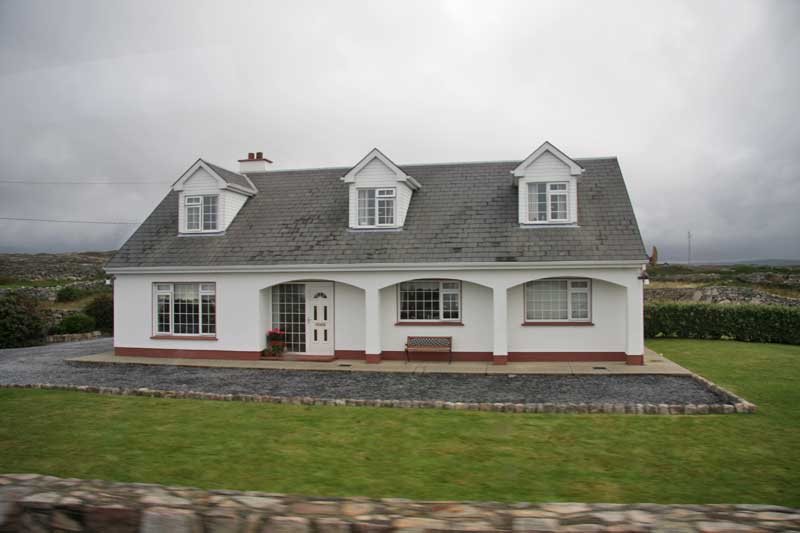 ---


Stone walls are part of the Irish countryside. They separate property lines, denote
specific areas within a given property, help keep animals confined to certain areas, and
encourage tourists' cameras to click away at something we seldom see in the U.S.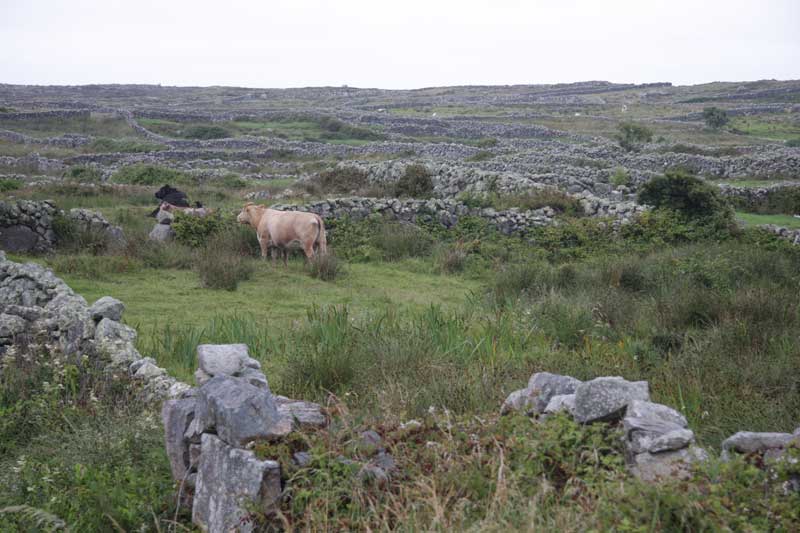 ---


Ahead is our destination for the day, the Dun Aenghus Fortress, and we get a healthy
hike up there on a rain-free day. The fortress is thought to have been built during
the Iron Age (roughly 1000 BC) and its purpose is still a matter of speculation. It
may have been used for ceremonial rights and/or military defense purposes.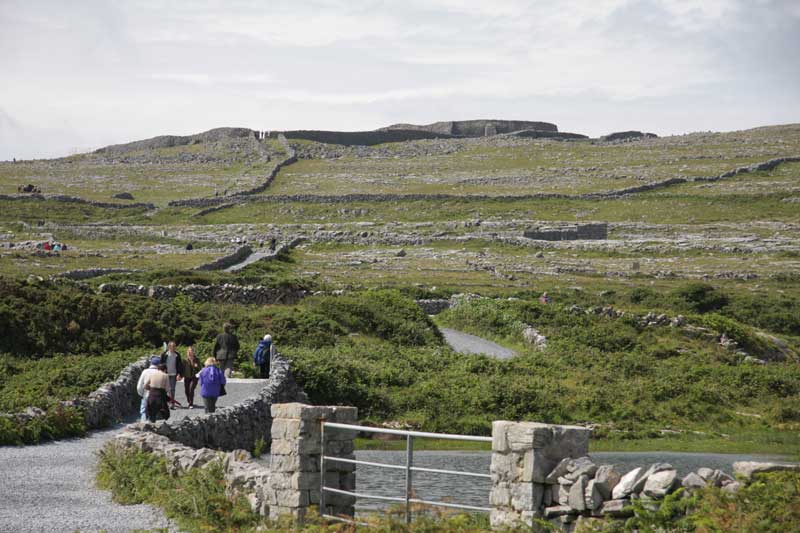 ---


This view is looking toward the Irish mainland from the Fortress, showing houses scattered throughout the countryside.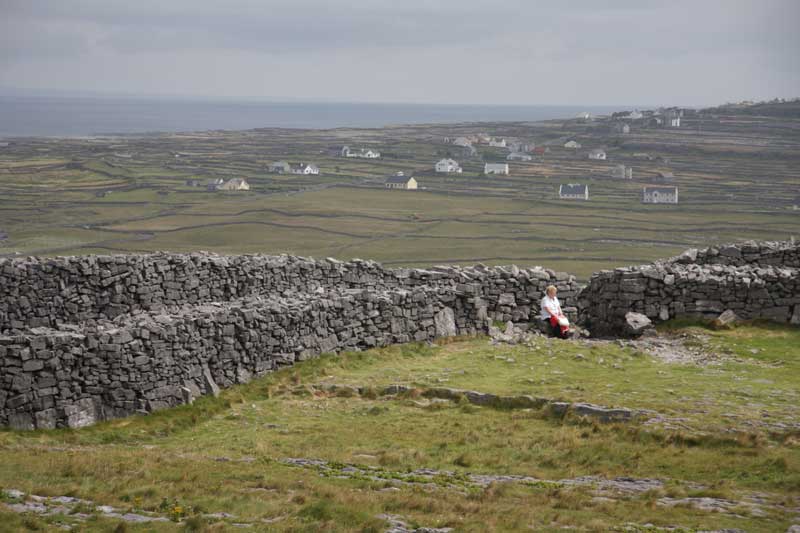 ---


Again from the Fortress, this view is looking out to sea, where the land is seen to be used for grazing as well as housing.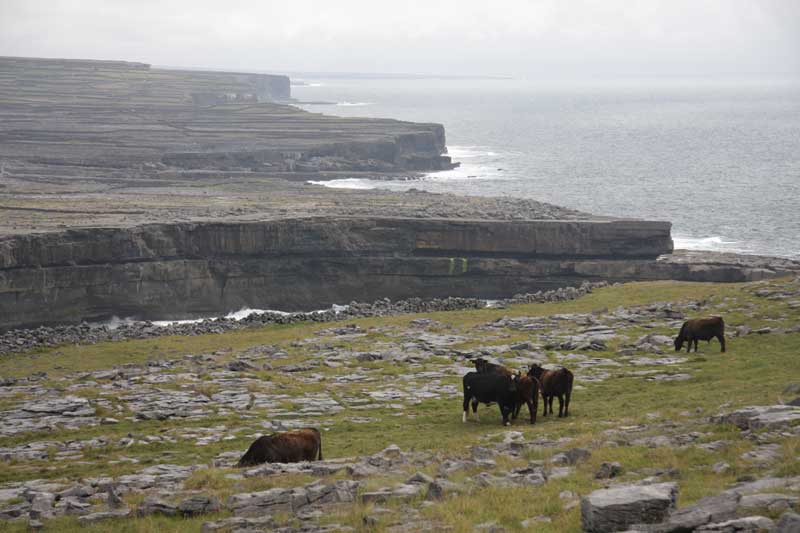 ---


The mainland is only about 15 km (9.3 miles) from this point on the island of Inishmore.



---


We're standing at the edge of the 100m (300 ft.) cliff for this picture. It
was fun to lie on the edge of the cliff, looking straight down over the edge.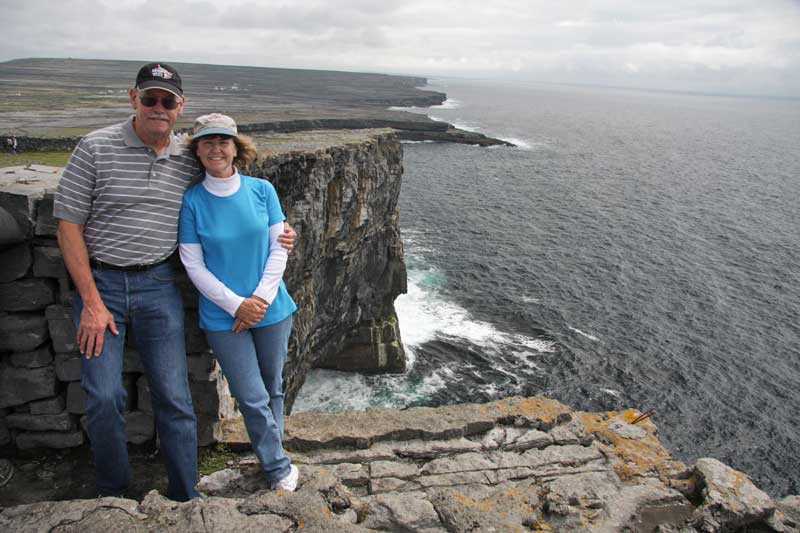 ---


Speaking of cliff dwelling, Don and Mary Ross enjoy "living on the edge"!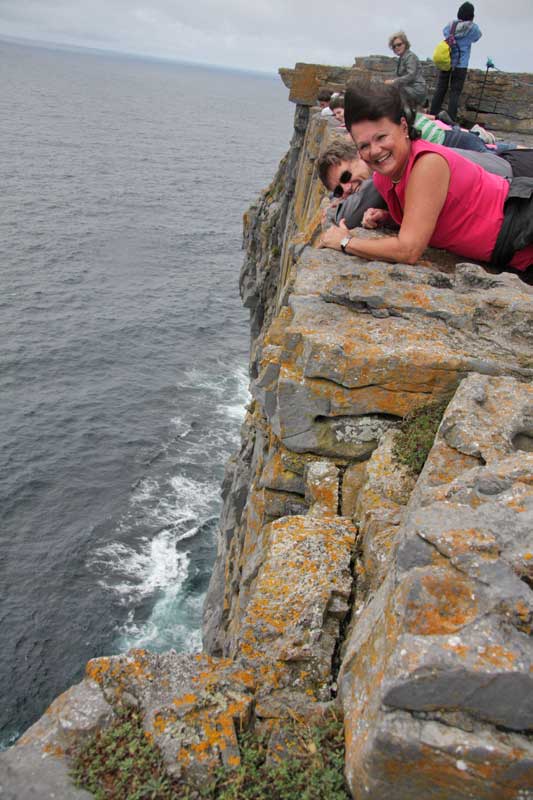 ---
Click to view Connemara.

Return to top level